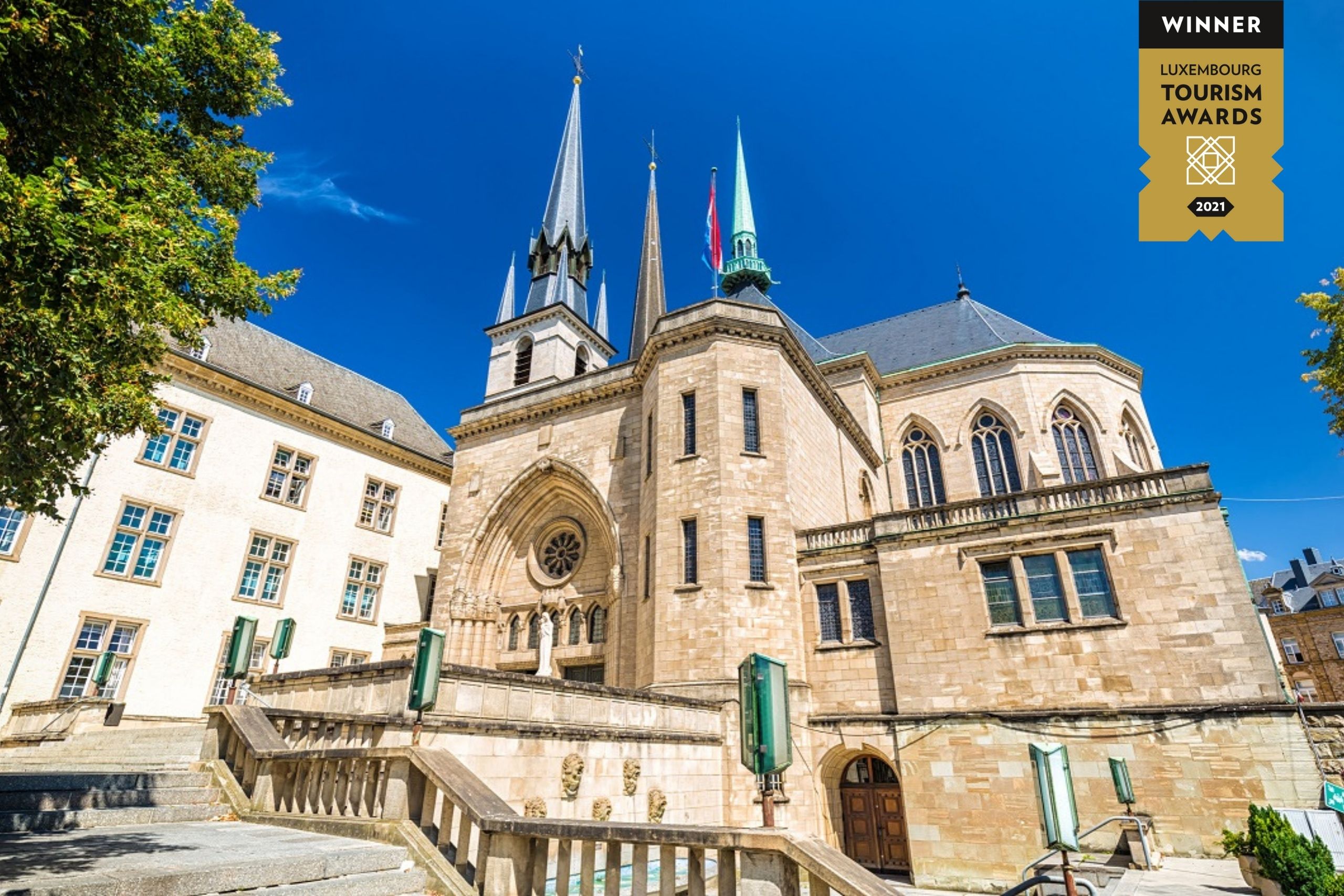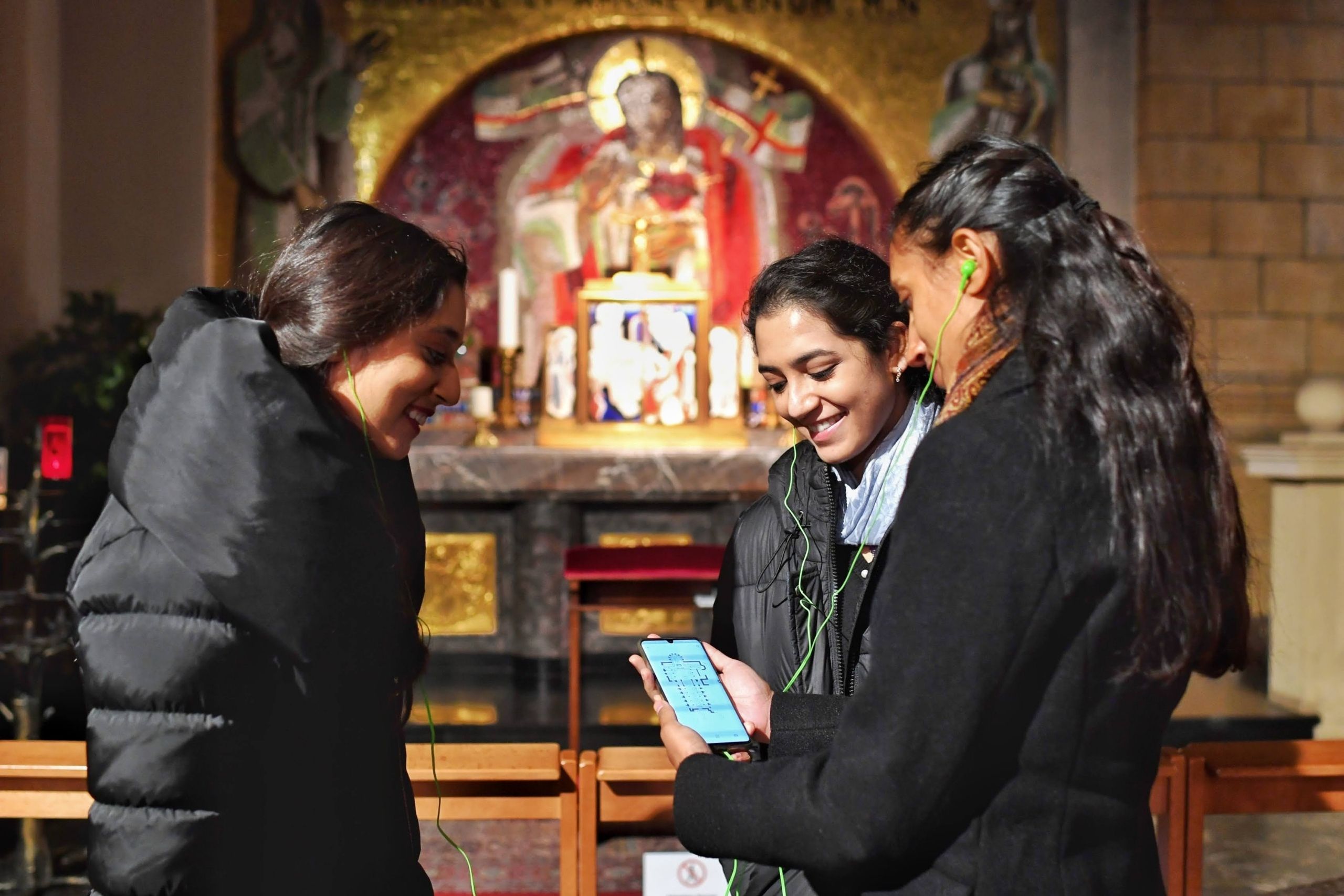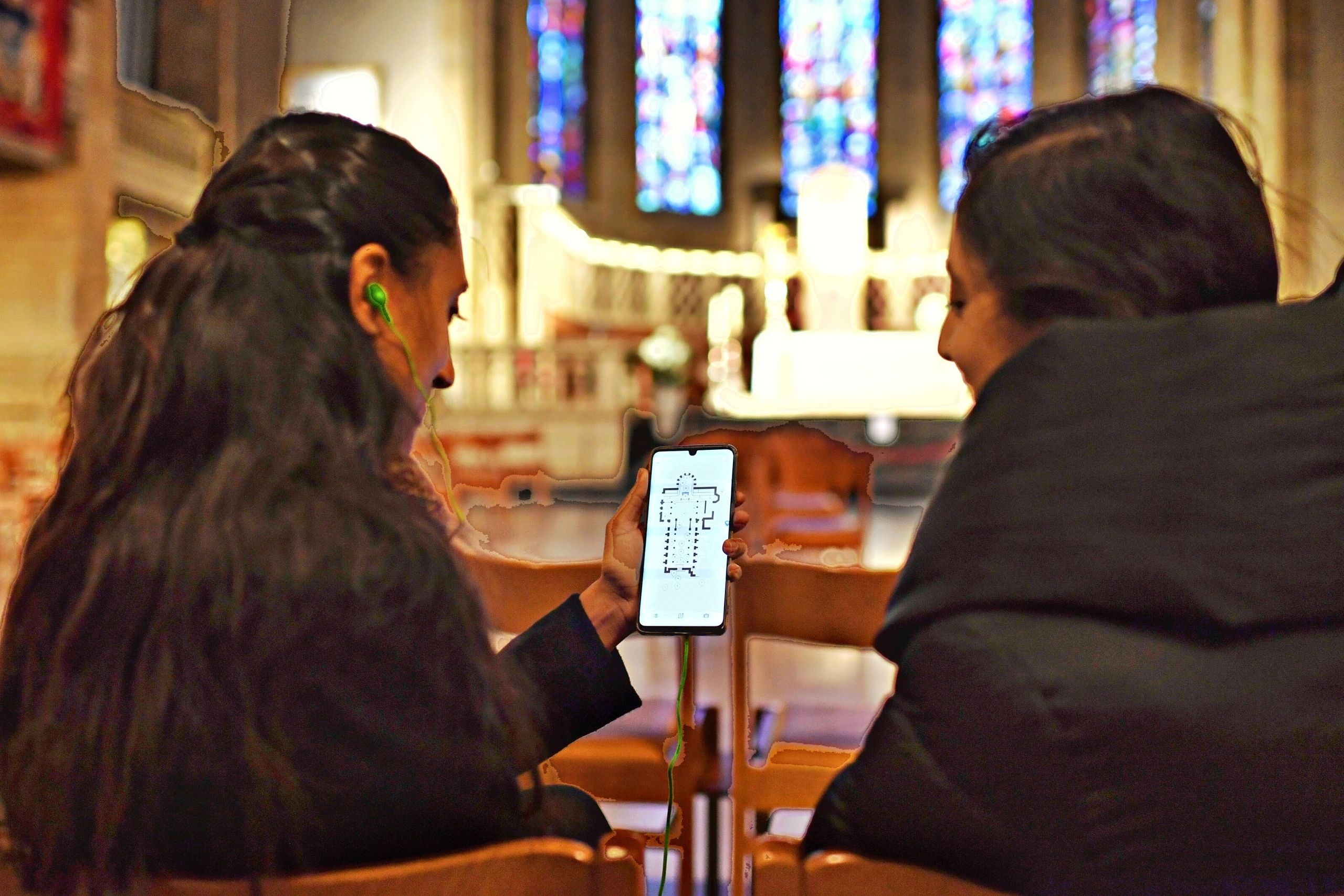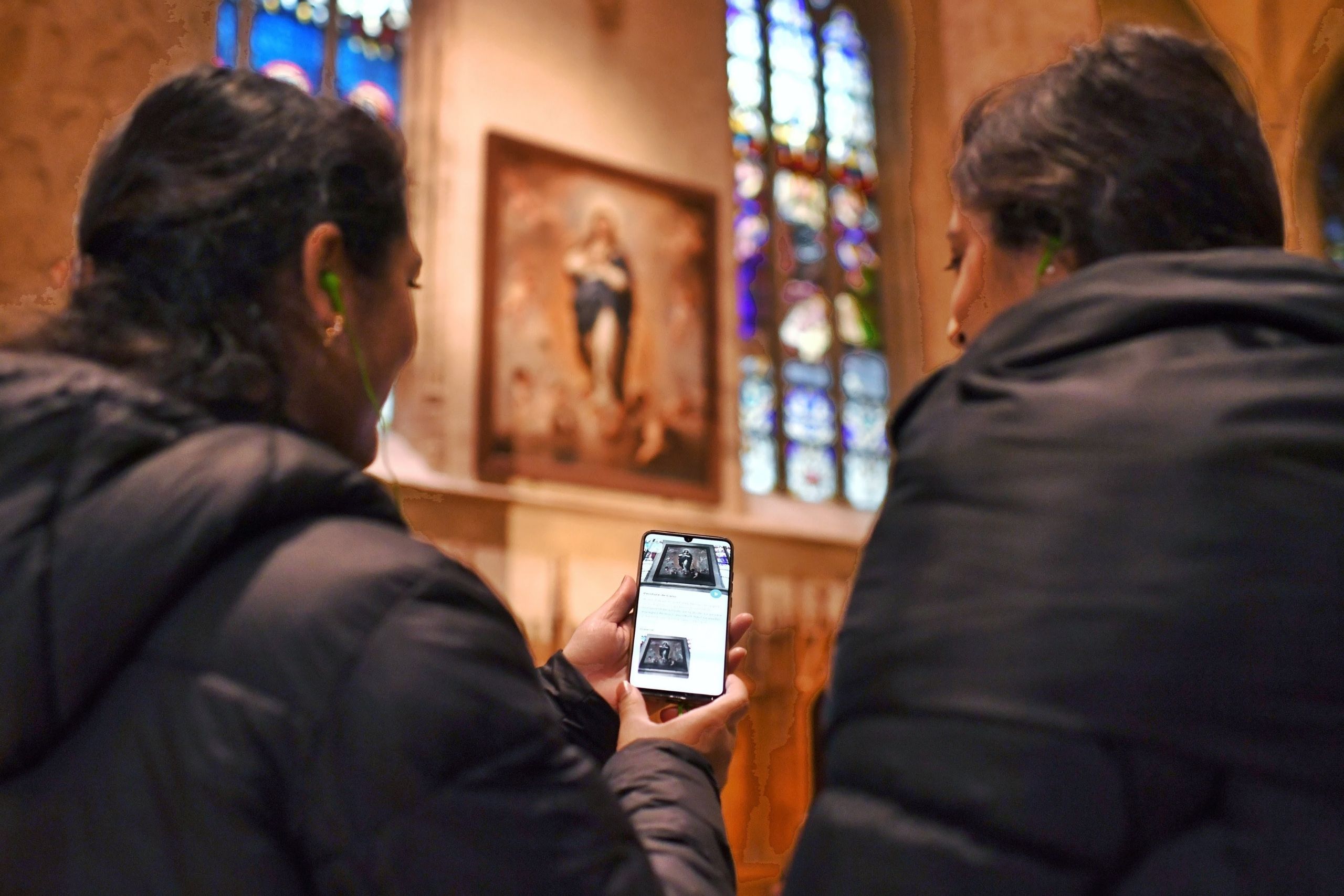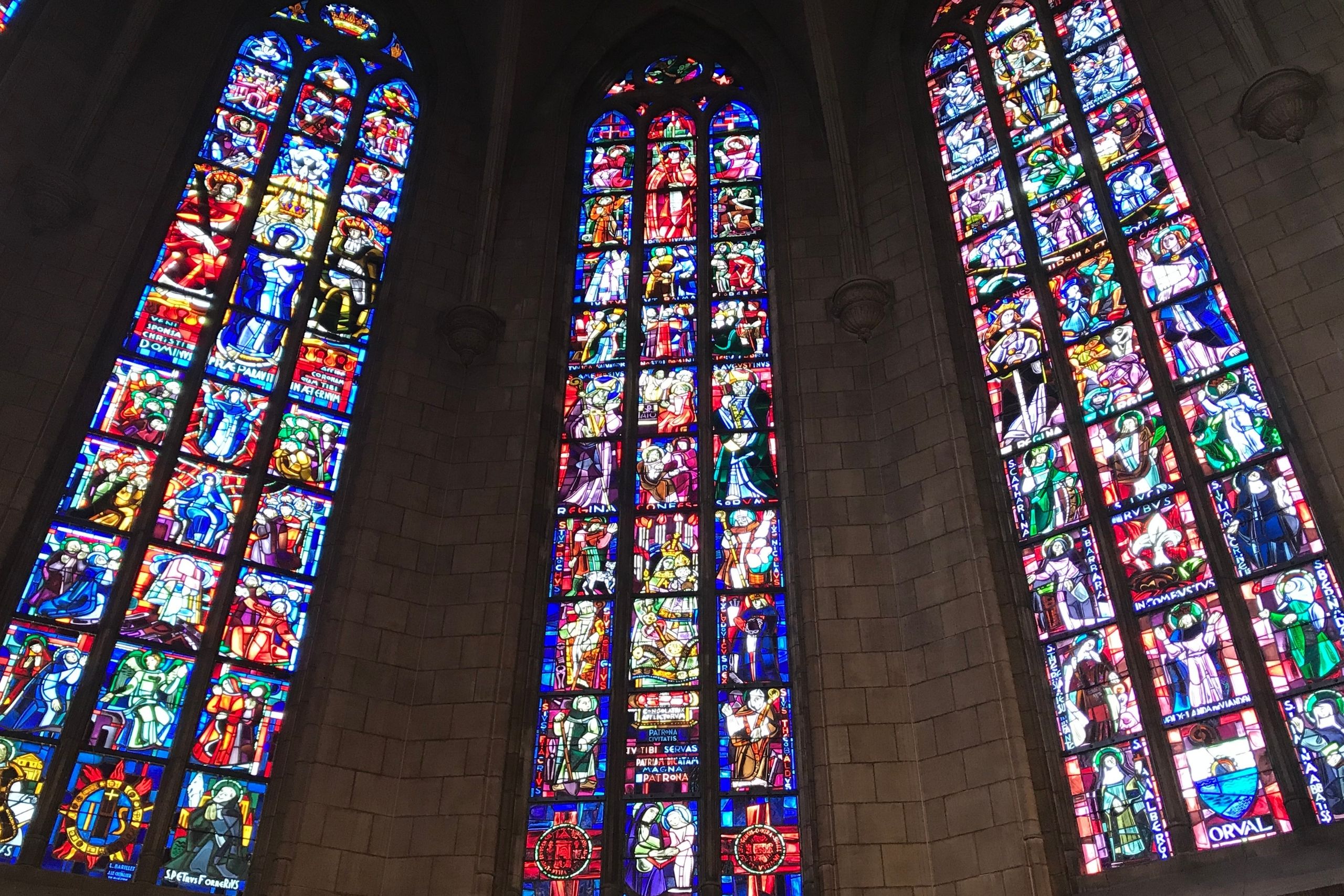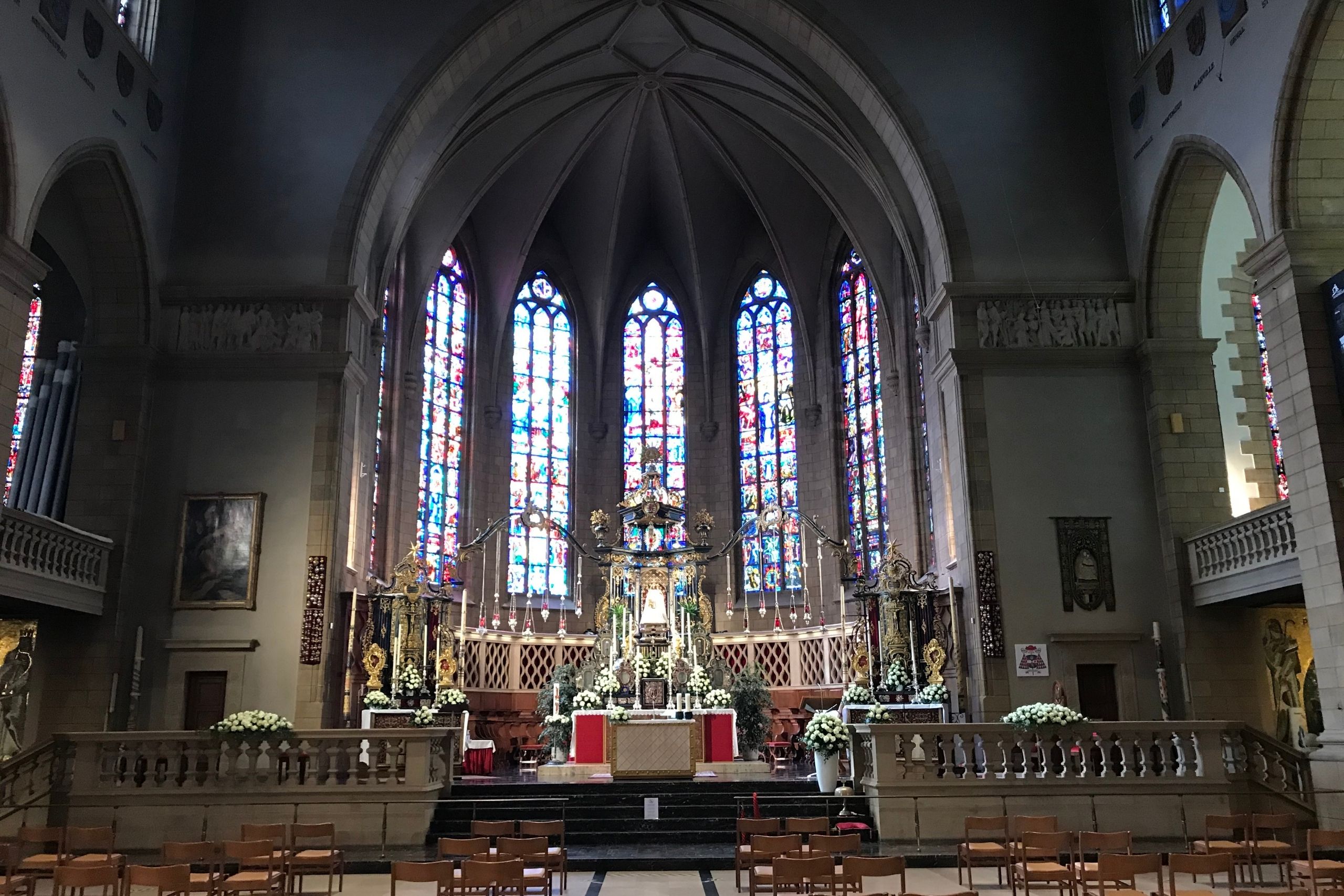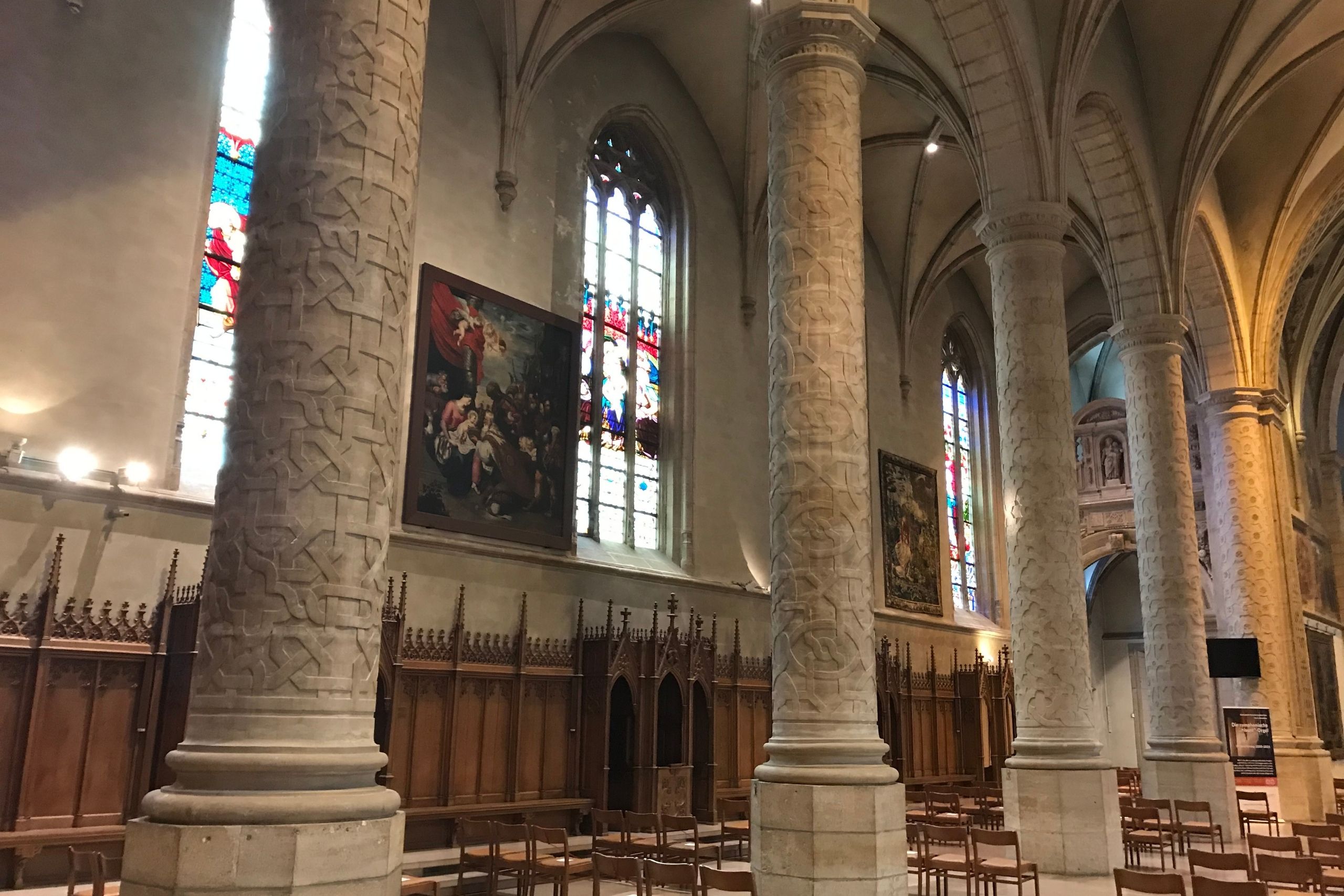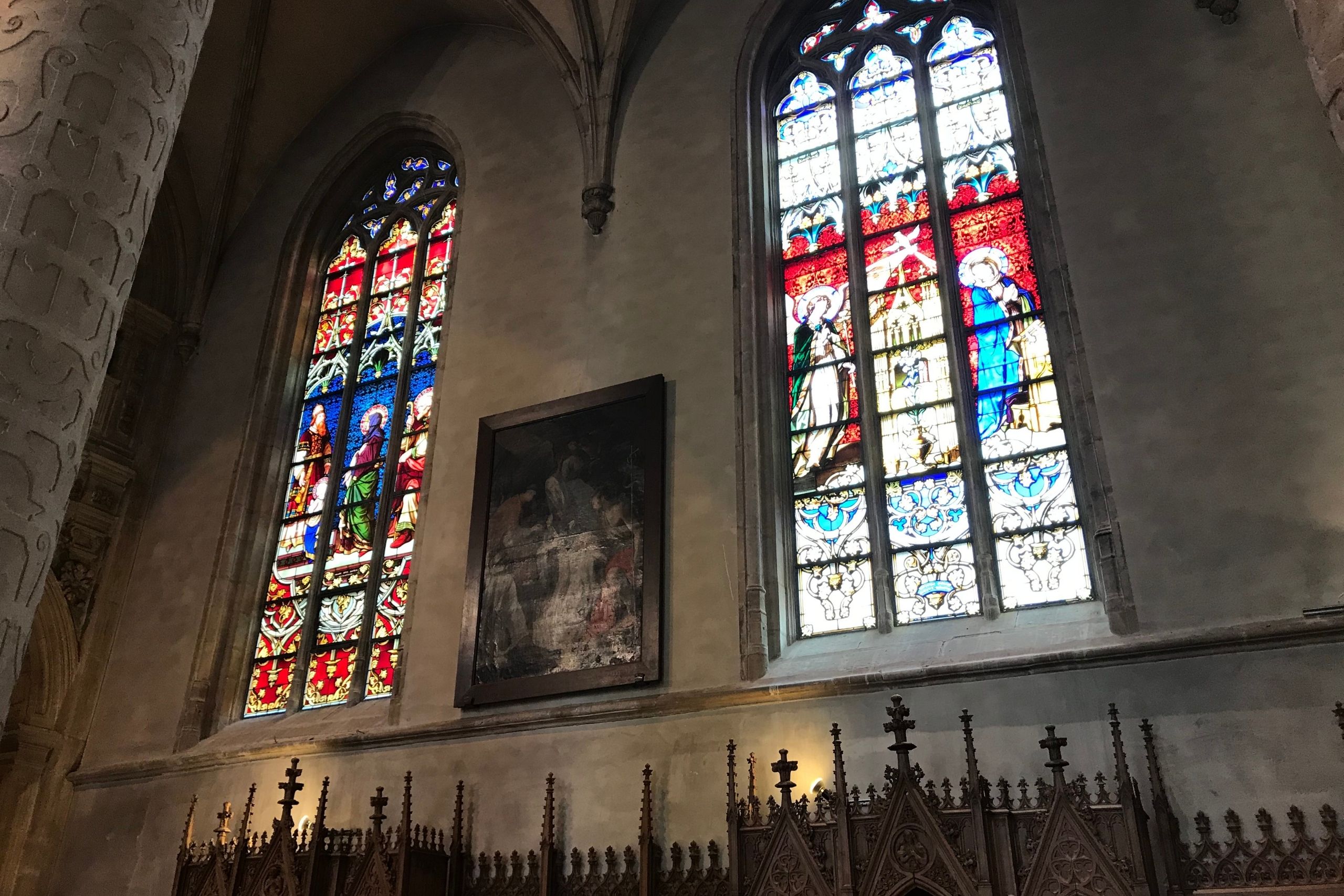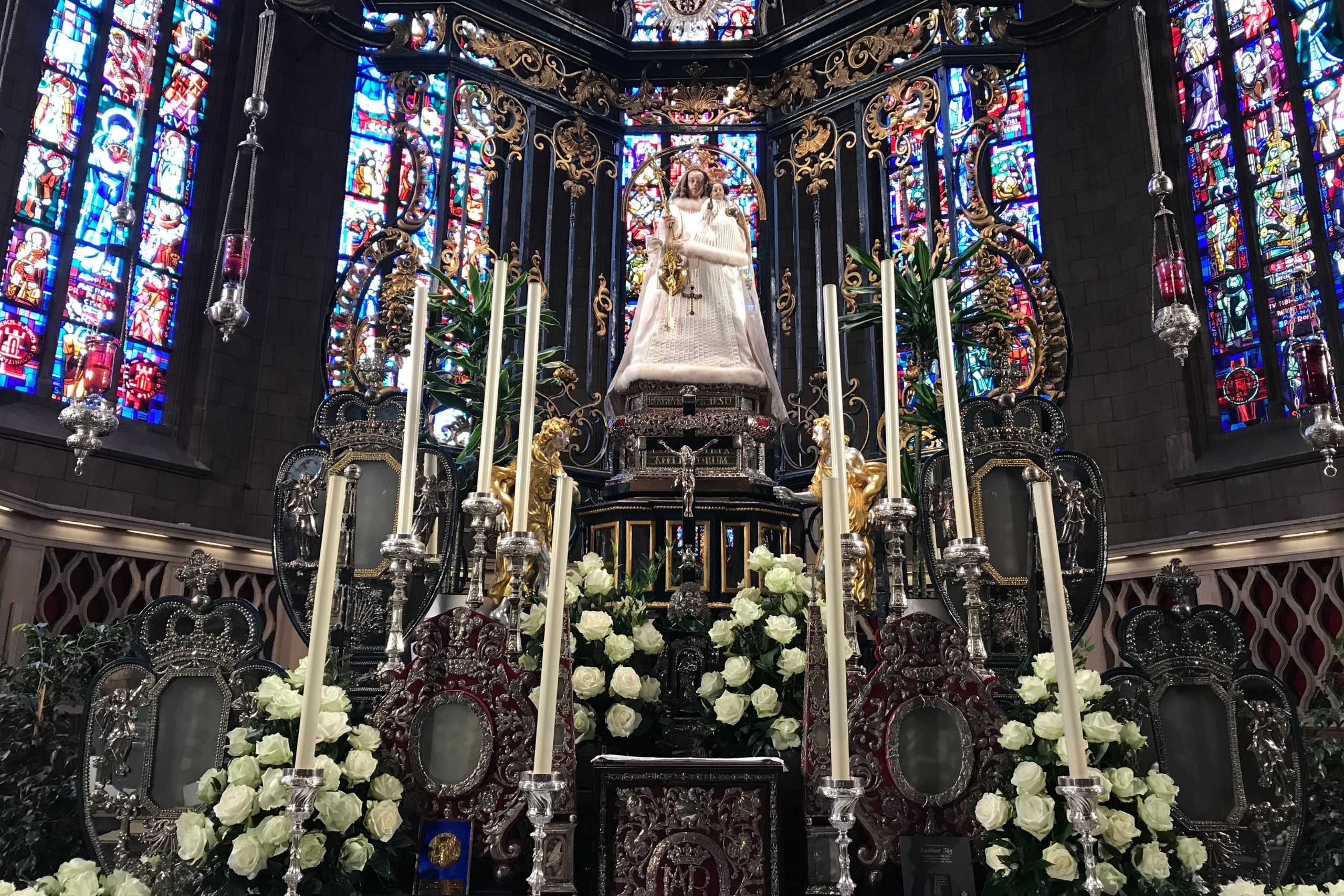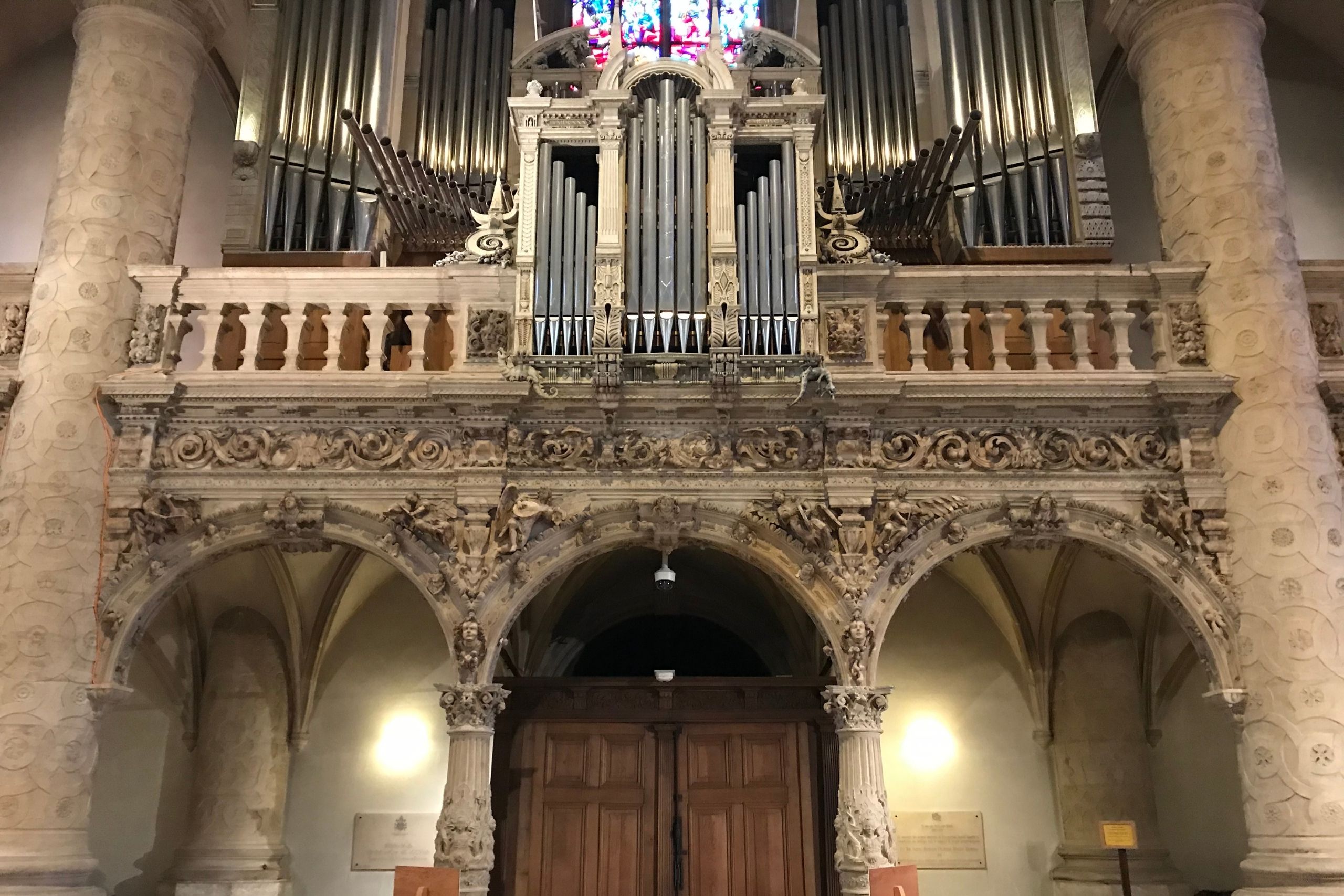 Audio guide for the Notre Dame Cathedral
Use your Smartphone to discover the mysteries of the Notre Dame Cathedral of Luxembourg. The Cathedral is one of the must-see places when visiting Luxembourg City. Canon Tom Kerger opens the doors of this impressive and historical place of worship. Our application sightseeing.lu, awarded with the Luxembourg Toursim Award 2021, welcomes you with 36 audio points of interest within the Cathedral and its Crypt.
Notre Dame Cathedral is one of the must-see places when visiting Luxembourg! Built between 1613 and 1621 by the Jesuits, the cathedral has undergone a remarkable evolution since then. Yet, we don't want to spoil it for you. You can listen to the details of its history in the new audio guide of the cathedral. Nothing is insignificant in the Notre Dame Cathedral, everything makes sense to those who can look and above all listen carefully.
Discover Notre Dame Cathedral using your smartphone
We have selected a total of 36 so-called Points of Interest (POI) that you will find in the Sightseeing.lu app. Each POI is accompanied by a text, audio commentary and images in 5 languages.
The audio guide takes you back to the 17th century:
Move from point to point to explore the interior of the cathedral, including the crypt, in 1 to 1.5 hours.Decode with the audio guide the most beautiful colored glass windows of the side aisles and learn what has become of the former Jesuit church.
One thing can be said, the Notre Dame Cathedral is full of secrets.
The tour with this digital guide has clear advantages. You can start the tour quite flexibly and independently and save the cost of a guide. Moreover, the product is durable, means that you need to buy the audio guides only once, but you can use them for several years. All you need for this tour is a charged smartphone and headphones.
How do I get this audio guide system on my smartphone?
Download the app "Sightseeing.lu" for free on your mobile phone. Use the App Store (for iOS) or Play Store (for Android)
Buy the audio guide here at www.sightseeing.lu
Enter your login details or scan the QR code (on your ticket) and be enchanted by one of the most beautiful cathedrals in Europe. In this step you will also be asked in which language you want to download the content. You have the choice between Luxembourgish, German, English, French and Dutch
Once you have downloaded the app to your smartphone, the audio guides of the cathedral will remain stored there until you change phones.
Important information
In order to respect the place, we kindly ask you to listen to the commentaries from your smartphone only with headphones. If you don't have any, you can get them for 1 € at our Sightseeing.lu concept store, which is located in Rue Louvigny, 50 m from the Cathedral. Please note that these are "mini jack" headphones.
The self-guided tour can be purchased and downloaded into the app at any time. However, you must respect the opening hours of the cathedral and plan your visit accordingly.
Opening hours of the cathedral:
Monday to Saturday from 8 am to 6 pm
Sundays from 8 am to 7 pm
Find more information at www.cathol.lu.





access to the app sightseeing.lu
audio guide in 5 languages (EN,FR,DE,LU.NL)
2 maps (cathedral + crypte) with audio guides, images and texts
This tour requires you to download our app sightseeing.lu to access the content.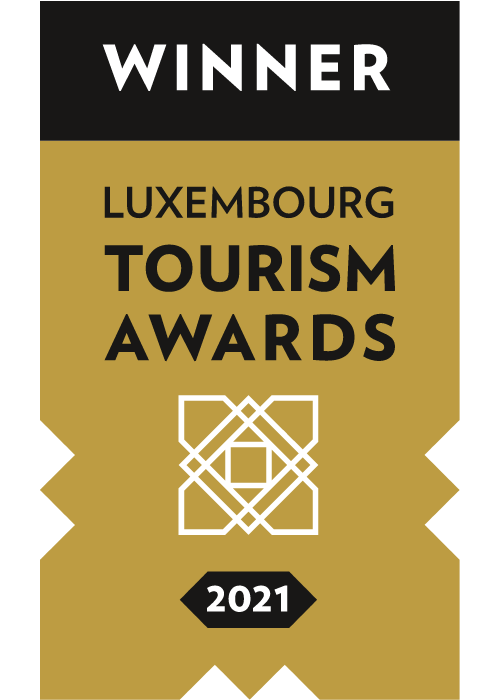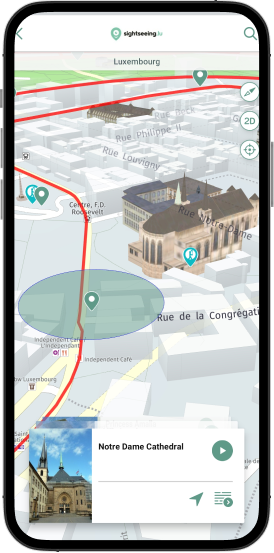 Disponible dans notre application.
Ce tour exige que vous téléchargiez notre application Sightseeing.lu pour accéder au contenu.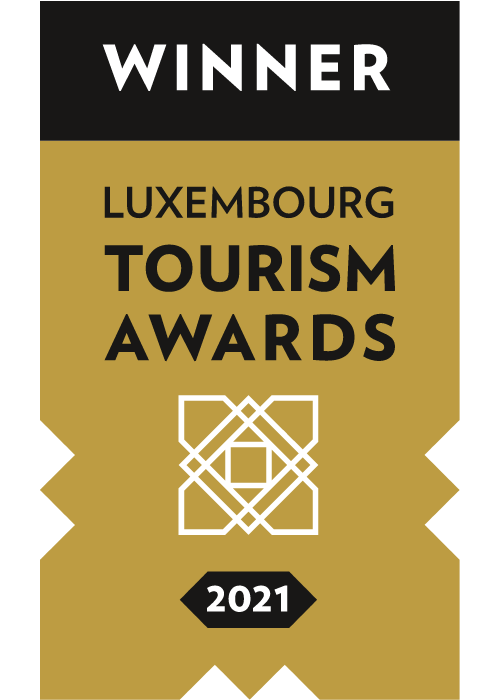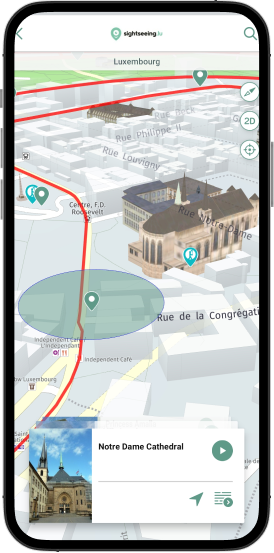 More suggestions by sightseeing.lu
Discover more tours and activities like this
Plus de propositions de sightseeing.lu
Découvrez d'autres tours et activités comme celui-ci
How it works
You can book multiple tours at once by adding them to your shopping cart.
Comment ça marche
Vous pouvez réserver plusieurs circuits en même temps en les ajoutant à votre panier.
Enjoy interactive Sightseeing Tours
Browse our catalogue of tours and activities on this website and complete your online booking.
Go to App - or Google Play Store and download the free Sightseeing.lu app to your phone.
Scan the QR code of the tour you purchased OR enter your unique login credentials inside the app to access the contents.
Disponible dans notre application
Profitez de visites guidées interactives
Parcourez notre catalogue de tours et d'activités sur ce site web et effectuez votre réservation en ligne.
Allez sur App - ou Google Play Store et téléchargez l'application gratuite Sightseeing.lu sur votre téléphone.
Scannez le code QR du tour que vous venez d'acheter OU entrez vos identifiants de connexion uniques dans l'appli pour accéder aux contenus.