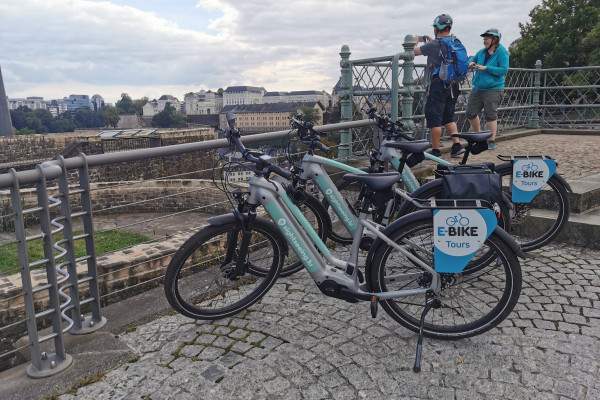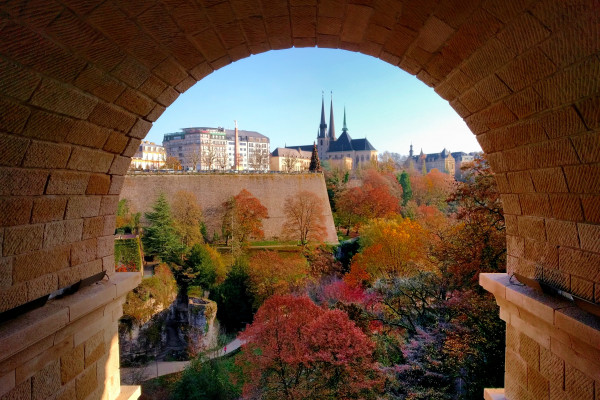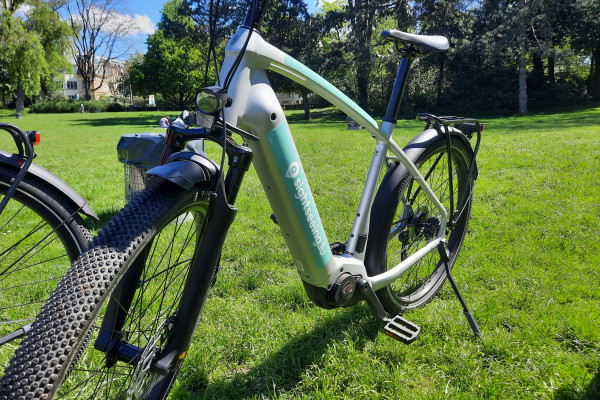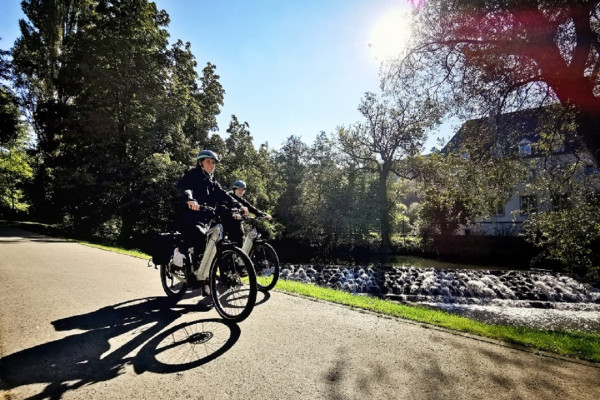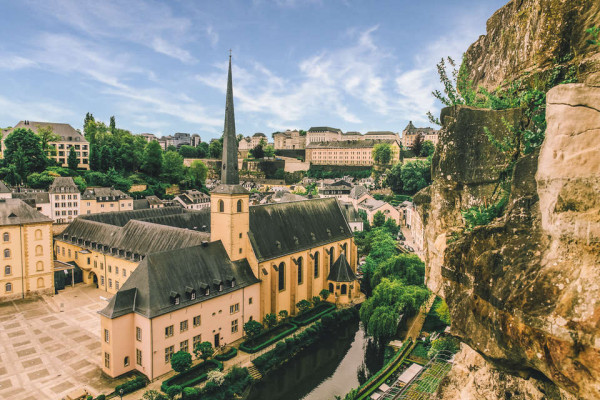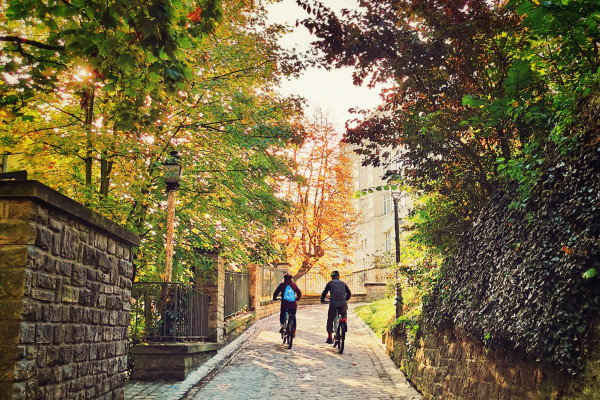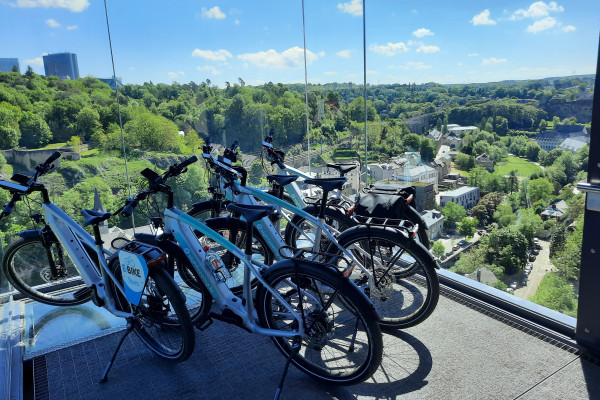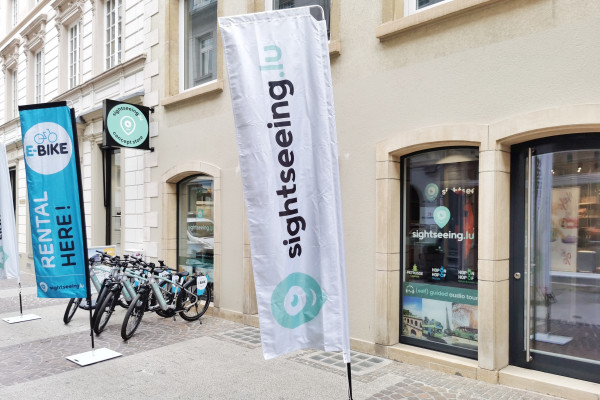 "Good Morning Luxembourg" E-bike Tour
After the departure from our Store Sightseeing.lu in the heart of the city, you will discover the most beautiful places of the capital in a single bike trip.
Move around on our latest generation electric bikes to get from one place to another without getting too tired, because this tour doesn't include any hills… or almost none!
On the route, you will find a trail of paved streets, with a mix of dedicated cyclist lanes and pathways. During this guided cycling tour, take advantage of the capital's open spaces and green areas of the lower town, the charming forests bordering the capital and the idyllic parks. Without forgetting the impressive structures and magnificent fortress part of the UNESCO World Heritage.
INFORMATION
The tour includes a large part of bike paths but also some road sections. It is therefore essential to strictly follow the traffic rules. Don't forget to bring your documents and your wallet because we will pass many stores and bars to buy a souvenir or a refreshing drink.
Note:
We kindly ask you to arrive at the Concept Store 10 minutes before the scheduled start of the tour so that we can go through the administrative part together
PARTICIPANTS
max. 8 participants per tour
REQUIREMENTS
Water bottle
Sturdy shoes
Good humour
NOT INCLUDED
Drinks and snacks
Bicycle bags (available at extra cost)
Special built-in audio helmet (available at extra cost)



Tour of 1h30 with a private and multilingual guide
More suggestions by sightseeing.lu
Discover more tours and activities like this
Plus de propositions de sightseeing.lu
Découvrez d'autres tours et activités comme celui-ci
How it works
You can book multiple tours at once by adding them to your shopping cart.
Comment ça marche
Vous pouvez réserver plusieurs circuits en même temps en les ajoutant à votre panier.