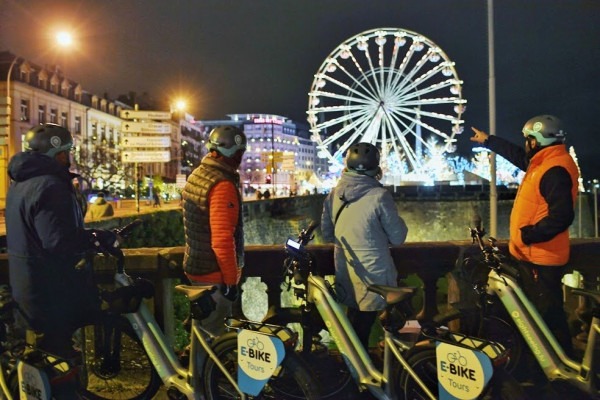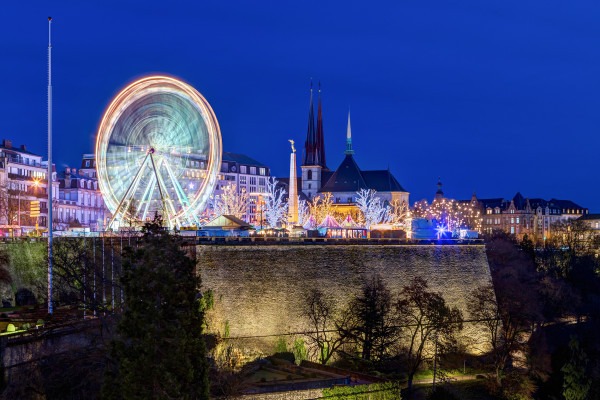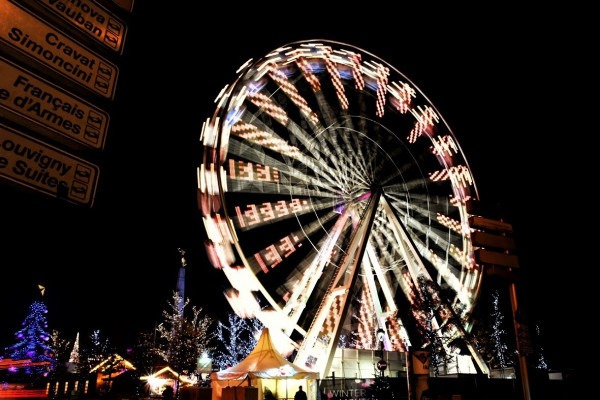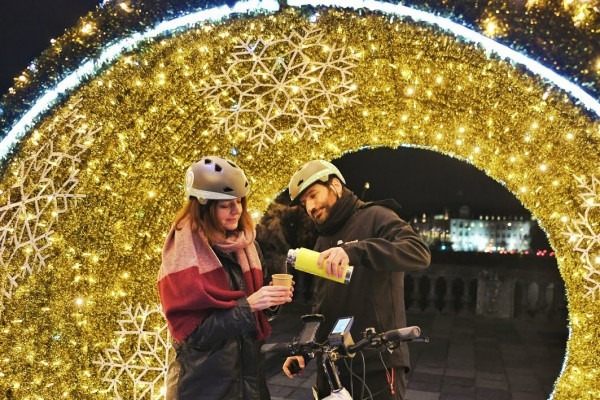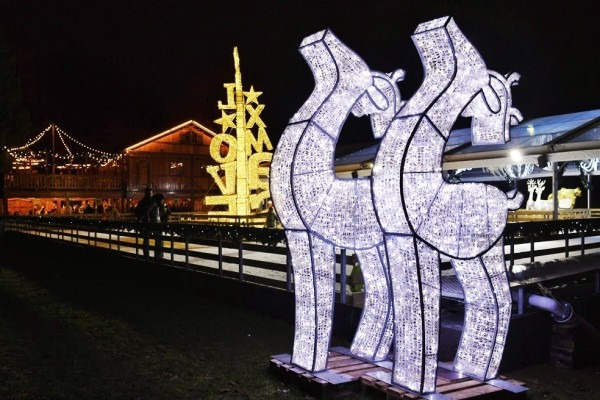 Christmas Ride: Guided e-Bike Tour
Experience the Christmas magic by e-bike in the heart of Luxembourg City! Let yourself be enchanted by the Winterlights festival, and enjoy a local mulled wine on the way. Admire the several chalets.
" It's the most wonderful time of the year "…
Indeed, the most wonderful time of the year is approaching. If you're not in the Christmas spirit yet, you most certainly will be after this fun e-Bike tour!
Departure from our Sightseeing.lu office in Merl neighbourhood in Luxembourg City. Then, on the way to the city center, where during 2 hours you will discover the most beautiful places of the capital in just one bike ride.
Along the vestiges of more than 1000 years of history, discover the walls of the fortress and the buildings which contributed to the wealth of the country. All this in a winter wonderland atmosphere thanks to the numerous Christmas markets and Winterlights festival spread throughout the city. You will visit the Corniche, also called as "the most beautiful balcony of Europe" with its stunning views and pass along the Petrusse valley, both with a unique charm.
During the tour, a food break is planned where you will enjoy a cup of mulled wine or a delicious hot chocolate for those not drinking any alcohol.
After the ride, you will go back to the departure point together with the guide.
Afterwards, you are free to end your evening at one of the several Christmas chalets spread across the city.
Important information:
The tour takes place mostly on bicycle paths or pedestrian areas. However, a road section is not excluded.
Bring along: gloves, scarf, warm clothing and shoes





Mulled wine and tasting of local specialties at a local shop
More suggestions by sightseeing.lu
Discover more tours and activities like this
Plus de propositions de sightseeing.lu
Découvrez d'autres tours et activités comme celui-ci
How it works
You can book multiple tours at once by adding them to your shopping cart.
Comment ça marche
Vous pouvez réserver plusieurs circuits en même temps en les ajoutant à votre panier.