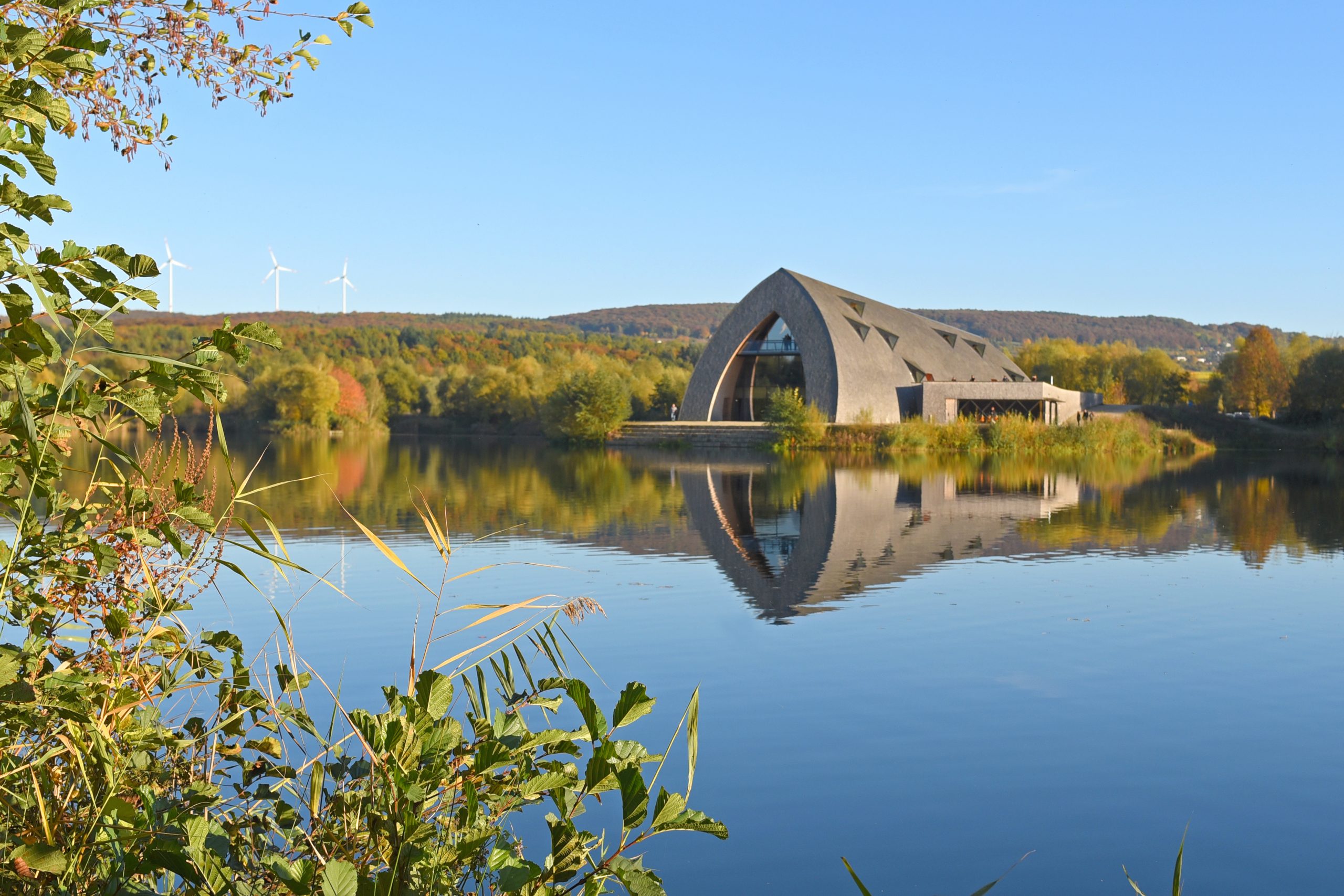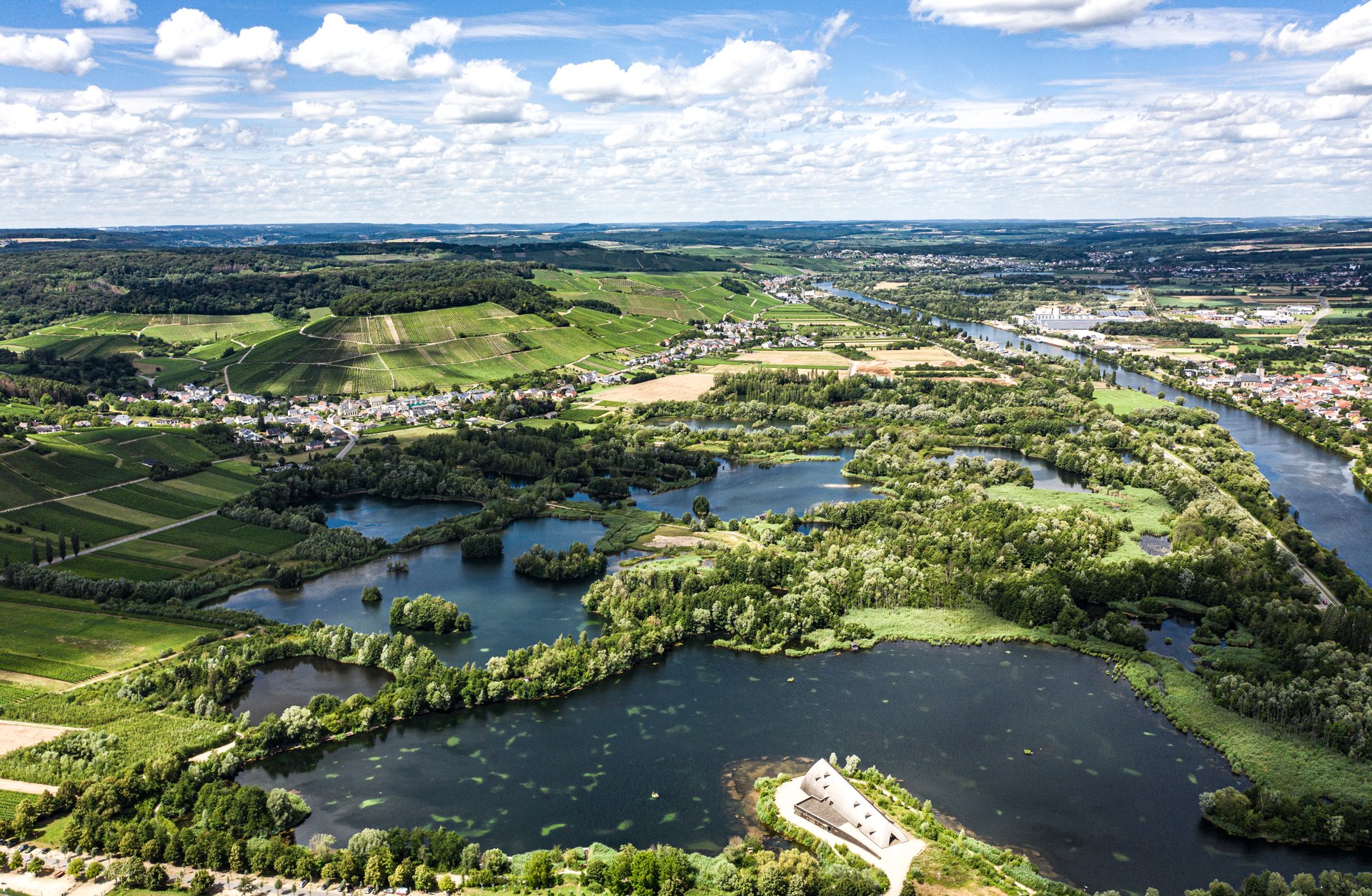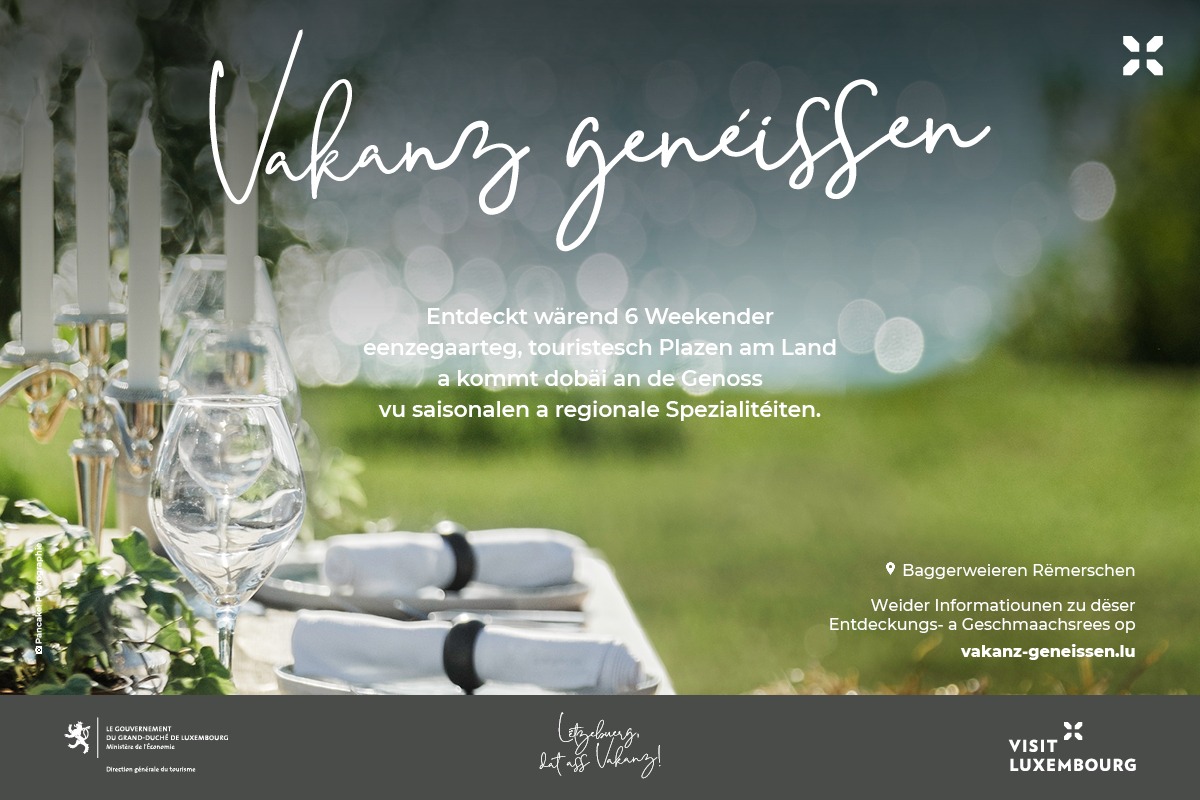 "Vakanz genéissen" in the Moselle region
Programm of the weekend: 6 & 7 August 2022
Moselle region (D'Musel)
Launched by the General Directorate of Tourism, "Vakanz genéissen" is an exceptional new event that is taking place for the first time in the Summer of 2022.
The name says it all: "Vakanz genéissen" means enjoy the holidays. Visitors can enjoy seasonal and regional specialities prepared by local chefs – in surroundings typical of the region.
Whether residents or travellers, singles of couples, friends or families: everyone is warmly invited to this welcoming get-together.
Vineyards, lakes, fun and nature at the Moselle
Enjoying nature in the open air and listening to the sound of birdsong. Surrounded by idyllic vineyards, the Moselle region offers a magnificent setting for relaxing and enjoying life.
Right by the "Baggerweiher", it is a particularly good spot to feast and enjoy at the long table d'hôtes. Opposite, in the "Haff Réimech" nature reserve 2000, the wealth of flora, fauna and birds guarantees an authentic nature experience of a very special kind.
Regional specialities and, of course, fine Moselle wines, tickle the palate.
Musical entertainment in the evening provides an unforgettable atmosphere. In the afternoon at 3 pm you have the possibility to participate in free guided tours in the nature reserve Centre Nature et Forêt Camille Gira et Haff Réimech.
LUNCH
12h00: Opening of the event & Appetizer
12h45: Lunch is served
15h00: Closing of the event
DINNER
19h15: Opening of the event & Appetizer
20h15: Dinner is served
23h00: Closing of the event
For more information on the menu, please see the attached pdf.
Additionally bookable :
The beverage package is additionally bookable : Package Drinks with or without alcohol:
Drinks menu available with offer by the glass / bottle of wine, beer
Important information:
The ticket (printed or online version)
Parking spaces are limited. Possibility to book the Eventrider by Sales-Lentz shuttle bus for a round trip.
Parking: P&R Baggerweier Remerschen, Waistrooss, L-5441 Schengen
GPS coordinates: 49.483829511696065, 6.360550880322116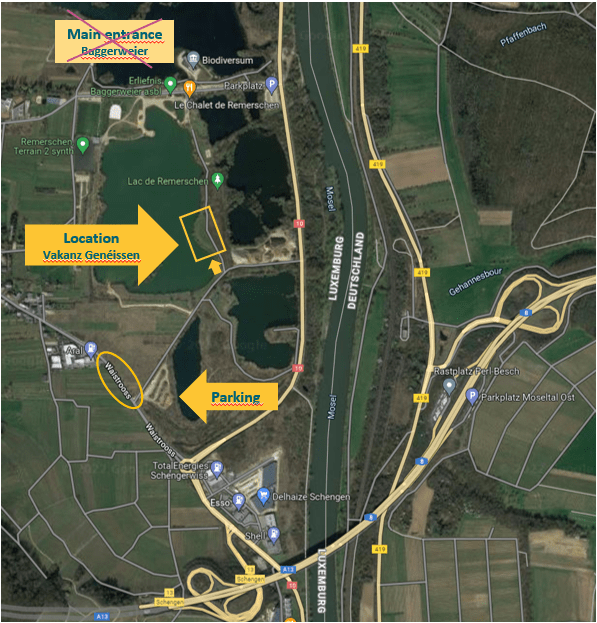 Please note that pictures and drone videos might be taken during this event. These pictures and videos might be published digitally or in print version to showcase the "Vakanz genéissen" event.
Menu (appetizer, starter, main dish and dessert)
Bottle of water on the table
Guided tour - Natura 2000 Biodiversum nature reserve ( 3 p.m)
More suggestions by sightseeing.lu
Discover more tours and activities like this
Plus de propositions de sightseeing.lu
Découvrez d'autres tours et activités comme celui-ci
How it works
You can book multiple tours at once by adding them to your shopping cart.
Comment ça marche
Vous pouvez réserver plusieurs circuits en même temps en les ajoutant à votre panier.