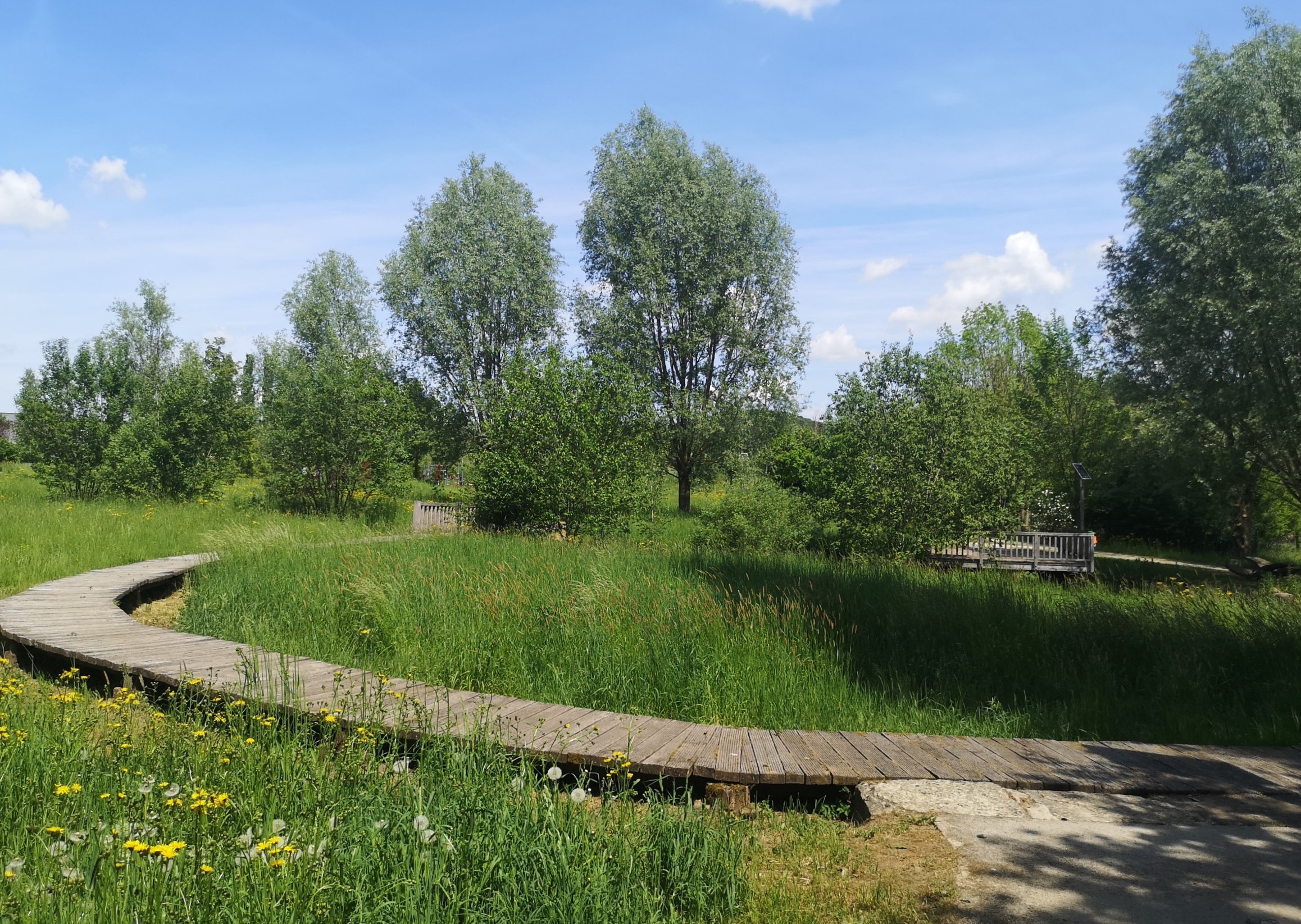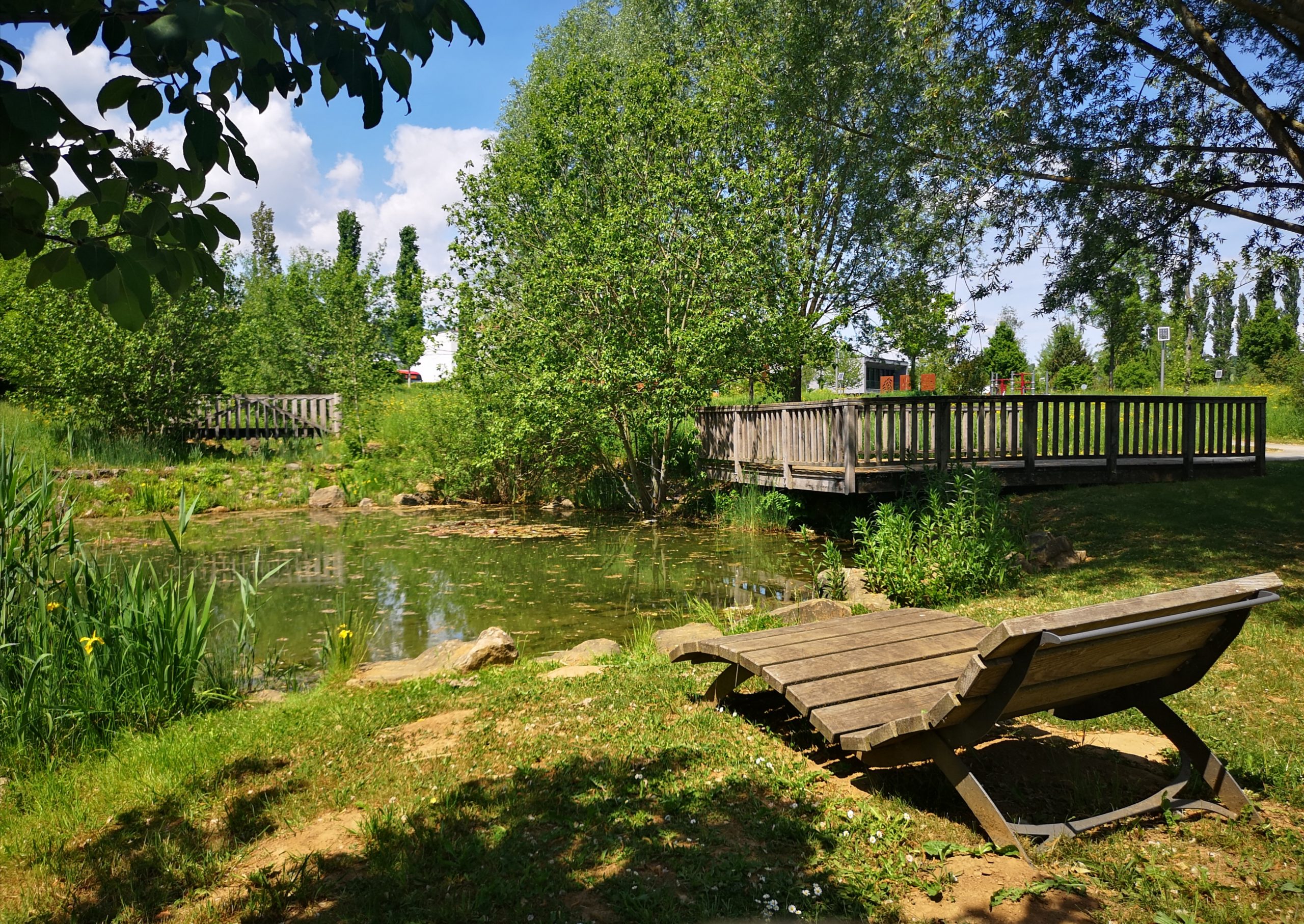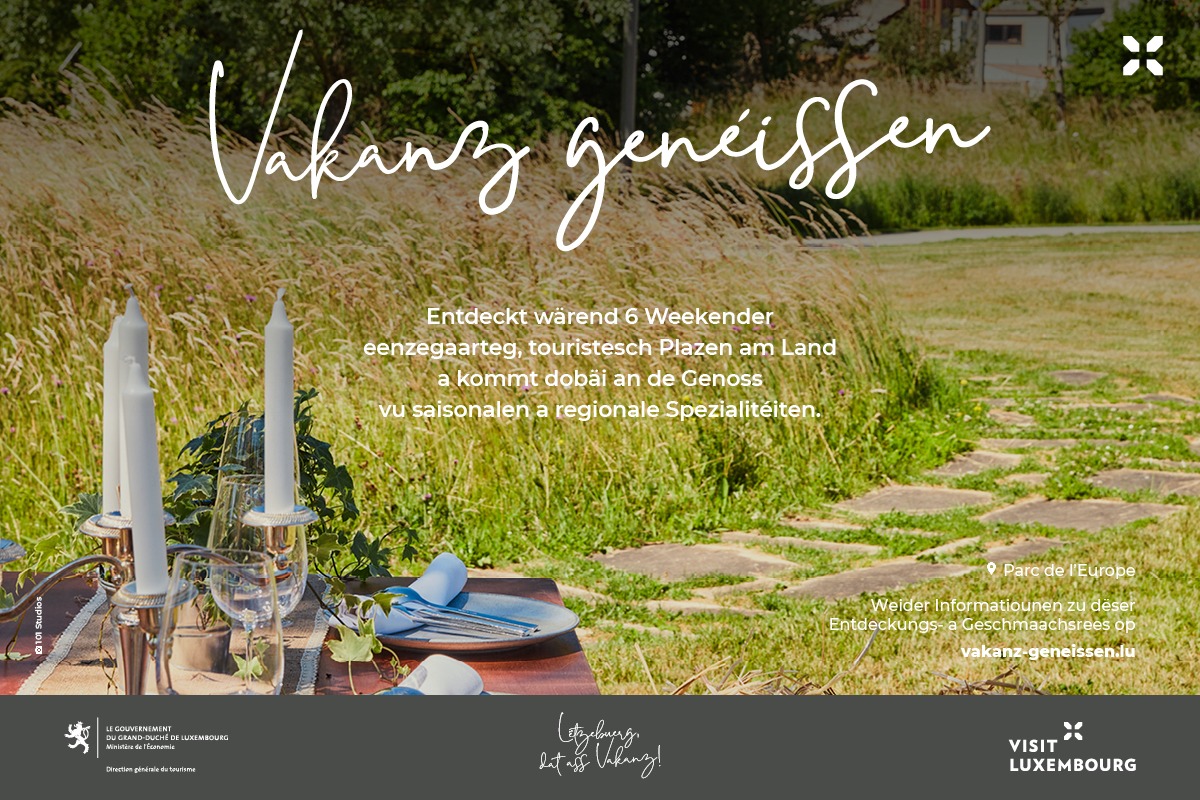 "Vakanz genéissen" in the Guttland
Program of the weekend: 13 & 14th August 2022
Guttland region
Launched by the General Direction of Tourism, "Vakanz genéissen" is an exceptional new event taking place for the first time in the summer of 2022. It means enjoy the holidays.
The concept: 100 guests gather around a large dining table for a culinary "journey" in the five tourist and the capital city.
Whether residents or travellers, singles or couples, friends or families: everyone is warmly invited to this welcoming get-together.
The long table at the Parc de l'Europe in Niederanven, Guttland
The Parc de l'Europe in Niederanven is a place for the whole family. Whether you want to relax in the botanical garden with a view of water lilies and gently swaying deciduous trees, or prefer to have fun with the children in the playground: there is plenty to discover in the 1.7-hectare estate.
Visitors interested in the special features of the trees in the park can try the thematic nature trail that was specially created for educational purposes.
After taking in all the nature, the meal served in the middle of the park tastes even better!
LUNCH
12h00: Opening of the event & Appetizer
12h45: Lunch is served
15h00: Closing of the event
DINNER
19h15: Opening of the event & Appetizer
20h15: Dinner is served
23h00: Closing of the event
For more information on the menu, please see the attached pdf.
Important information:
Parking spaces are limited. Possibility to book the Eventrider by Sales-Lentz shuttle bus for a round trip.
Not included:
Alcoholic beverage package, additionally bookable
Non-alcoholic beverage package, additionally bookable
Drinks menu available with offer by the glass / bottle of wine, beer ; Collection of drinks consumed on site.
Please note that pictures and drone videos might be taken during this event. These pictures and videos might be published digitally or in print version to showcase the "Vakanz genéissen" event.
Menu (appetizer, starter, main dish and dessert)
Bottle of water on the table
More suggestions by sightseeing.lu
Discover more tours and activities like this
Plus de propositions de sightseeing.lu
Découvrez d'autres tours et activités comme celui-ci
How it works
You can book multiple tours at once by adding them to your shopping cart.
Comment ça marche
Vous pouvez réserver plusieurs circuits en même temps en les ajoutant à votre panier.