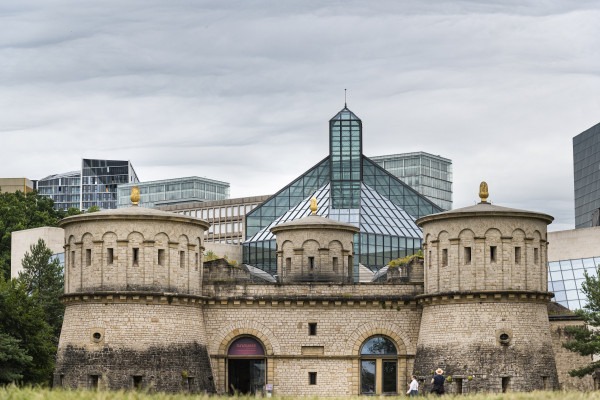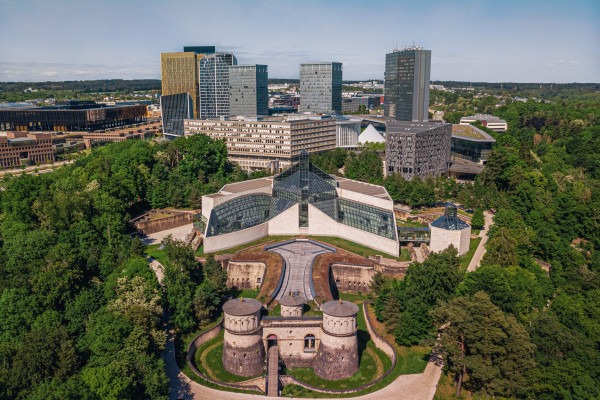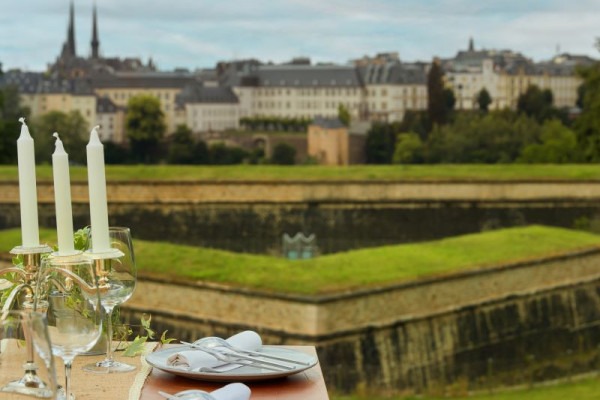 "Vakanz genéissen" in Luxembourg City
"Vakanz genéissen": a dining table with one hundred seats "travels" to six unusual places within the five tourist regions and the capital.
Programm of the weekend: 23 & 24 July 2022
Luxembourg City (Stad)
Launched by the General Directorate of Tourism, "Vakanz genéissen" is an exceptional new event that is taking place for the first time in the summer of 2022.
The name says it all: "Vakanz genéissen" means enjoy the holidays. Visitors can enjoy seasonal and regional specialities prepared by local chefs – in surroundings typical of the region.
Whether residents or travellers, singles of couples, friends or families: everyone is warmly invited to this welcoming get-together.
On the corresponding weekends, it is possible to reserve a seat on Saturdays or Sundays, both at lunchtime and in the evening.
For more information on the menu, please see the attached pdf.
Dining with a view in the Park Dräi Eechelen, Luxembourg City
In front of the imposing backdrop of the Dräi Eechelen Museum, housed in the completely restored Thüngen fort with its surrounding walls, lies the park of the same name. You can dine at the travelling table d'hôtes in these impressive surroundings while enjoying a fantastic panoramic view of Luxembourg City.
The Park Dräi Eechelen owes its name to the three golden acorns that adorn the tips of the towers of Fort Thüngen. Locals and travellers alike enjoy taking romantic walks here.
Ingeniously designed by the French landscape architect Michel Desvigne and inaugurated in 2009, the park is now a scenic and cultural attraction.
Important Information :
Bring along: the ticket (printed or online Version)
Tickets can be ordered online on: www.sightseeing.lu or www.moyocci.com, under the section "Gastronomy"
Parking spaces are limited. Possibility to book the Eventrider by Sales-Lentz shuttle bus for a round trip.
Timetable:
or
Please note that pictures and drone videos might be taken during this event. These pictures and videos might be published digitally or in print version to showcase the "Vakanz genéissen" event.
Menu (appetizer, starter, main dish and dessert)
More suggestions by sightseeing.lu
Discover more tours and activities like this
Plus de propositions de sightseeing.lu
Découvrez d'autres tours et activités comme celui-ci
How it works
You can book multiple tours at once by adding them to your shopping cart.
Comment ça marche
Vous pouvez réserver plusieurs circuits en même temps en les ajoutant à votre panier.