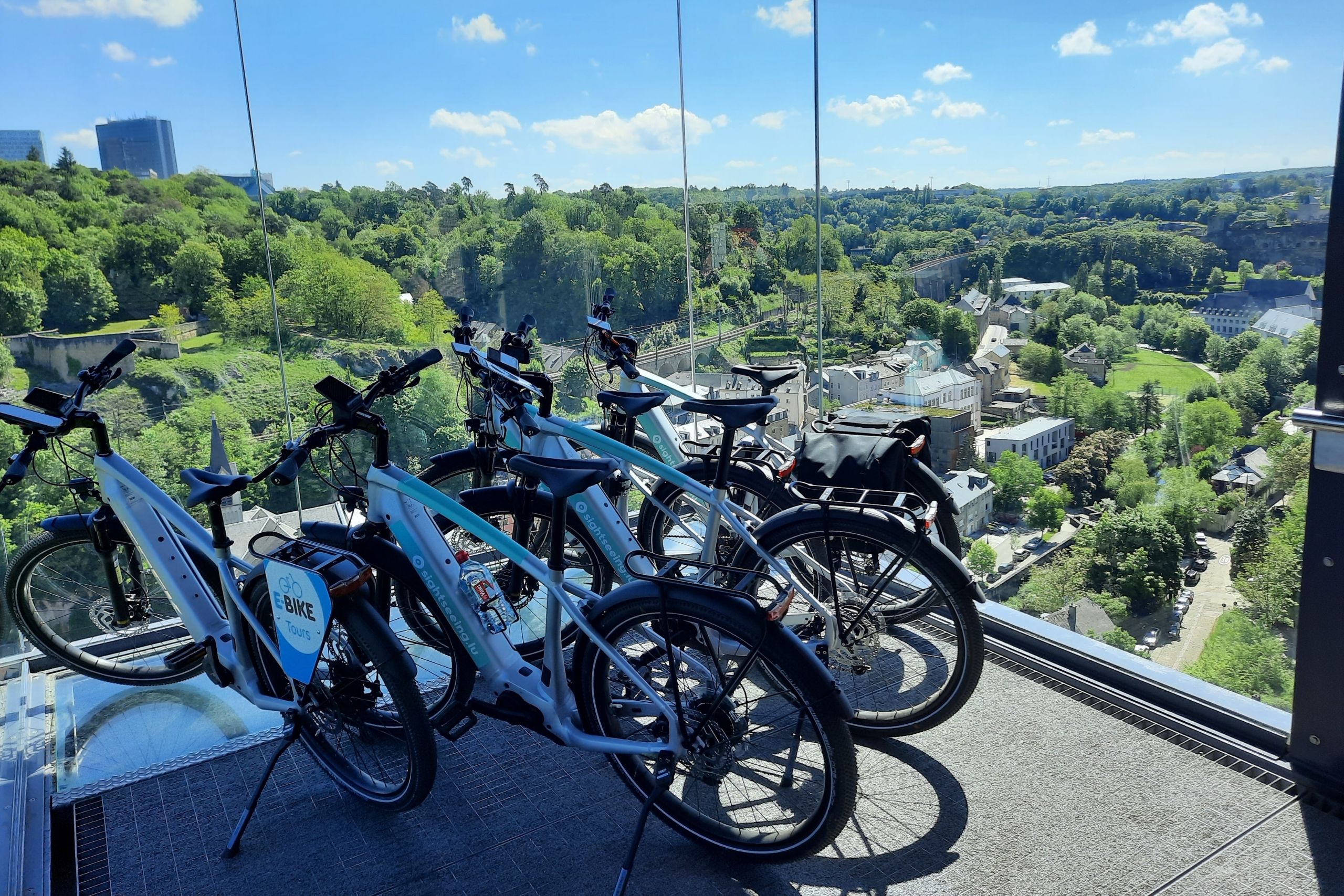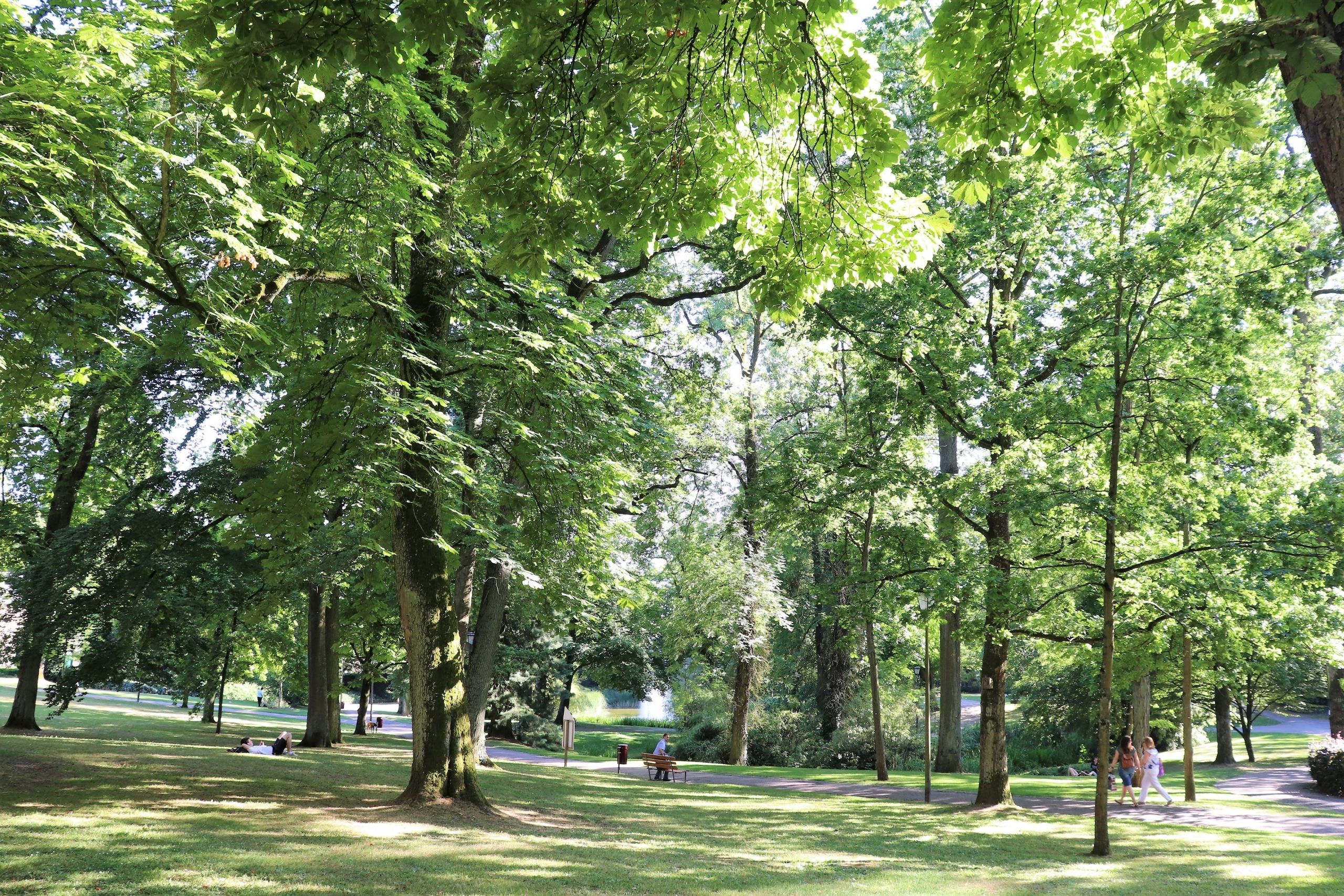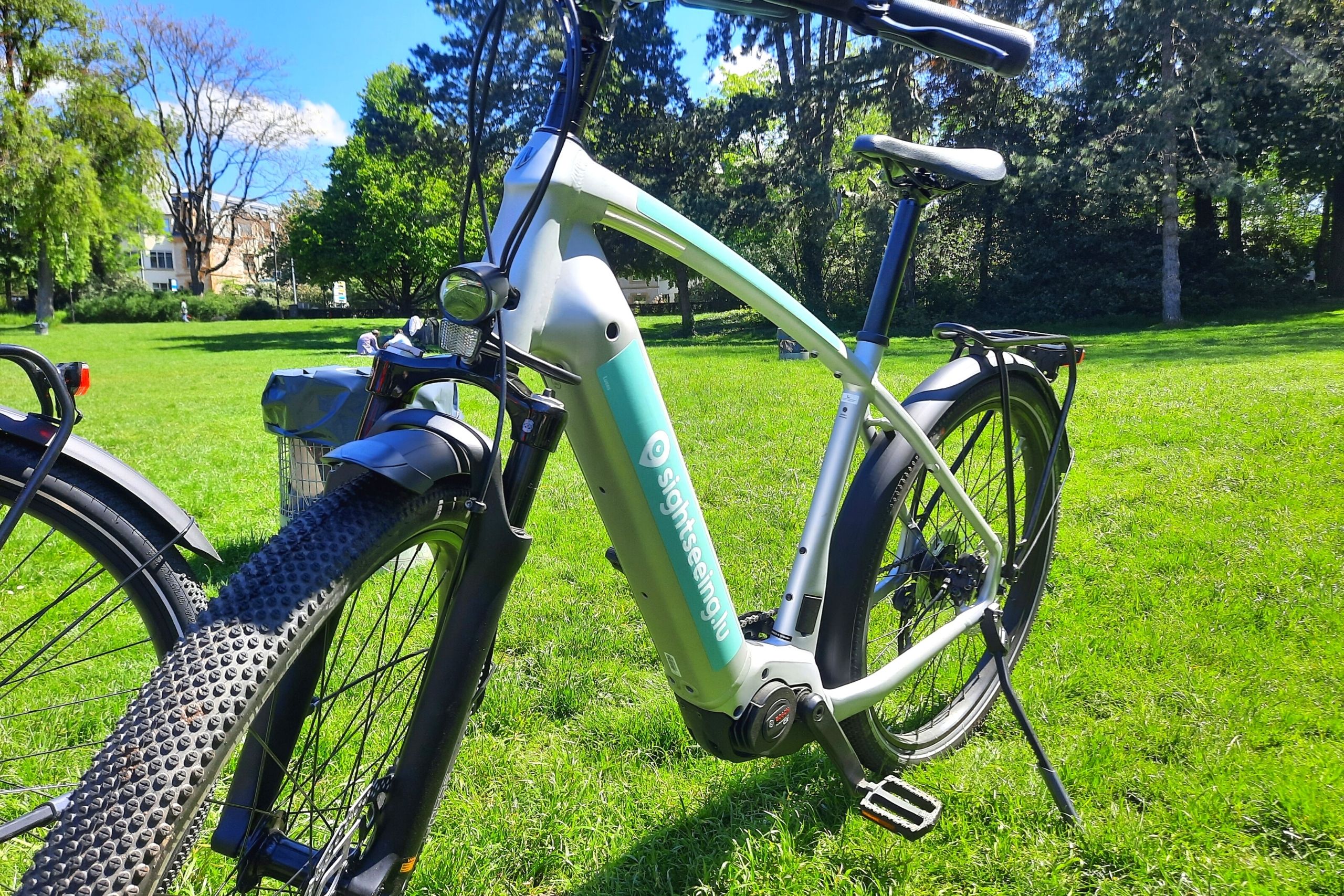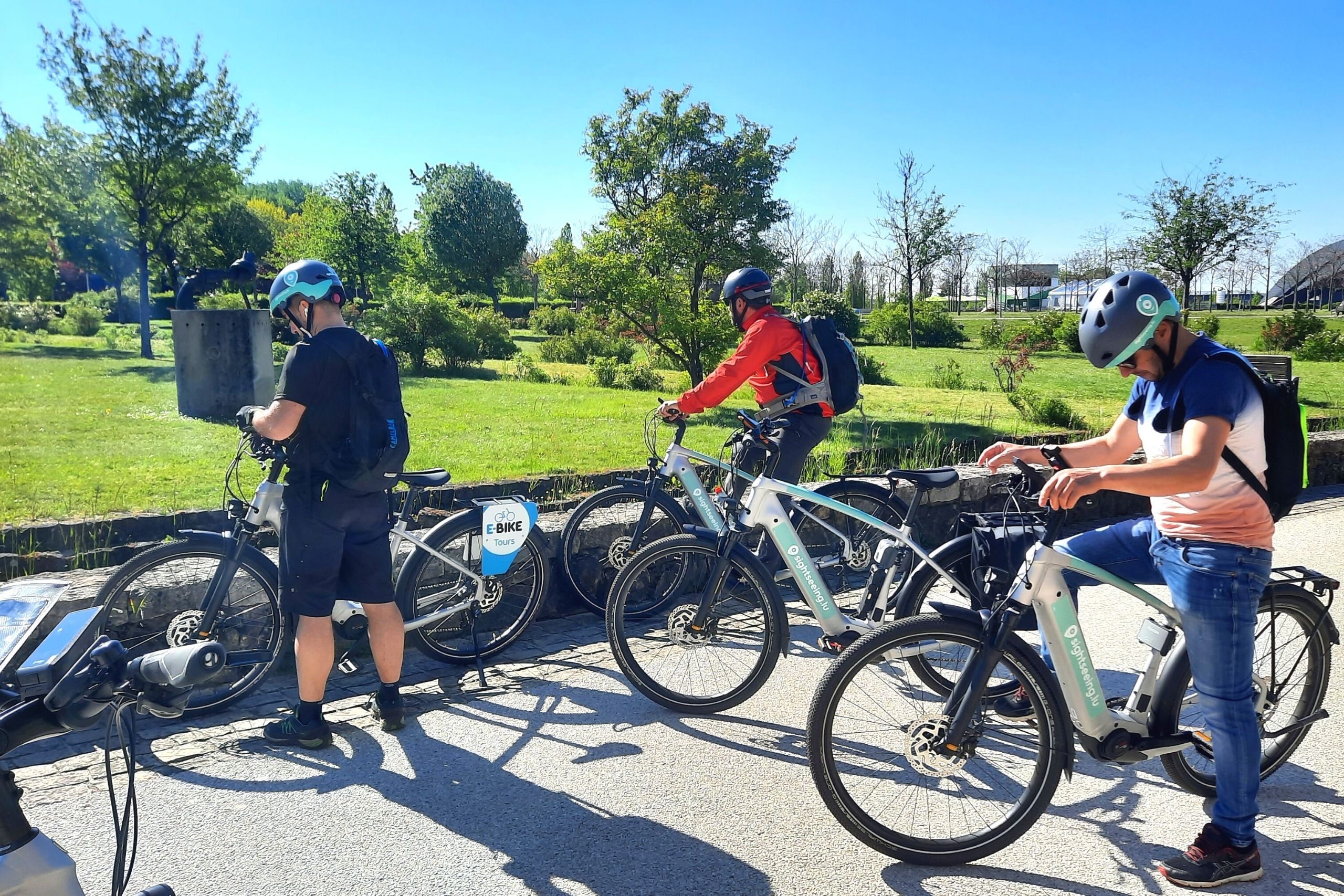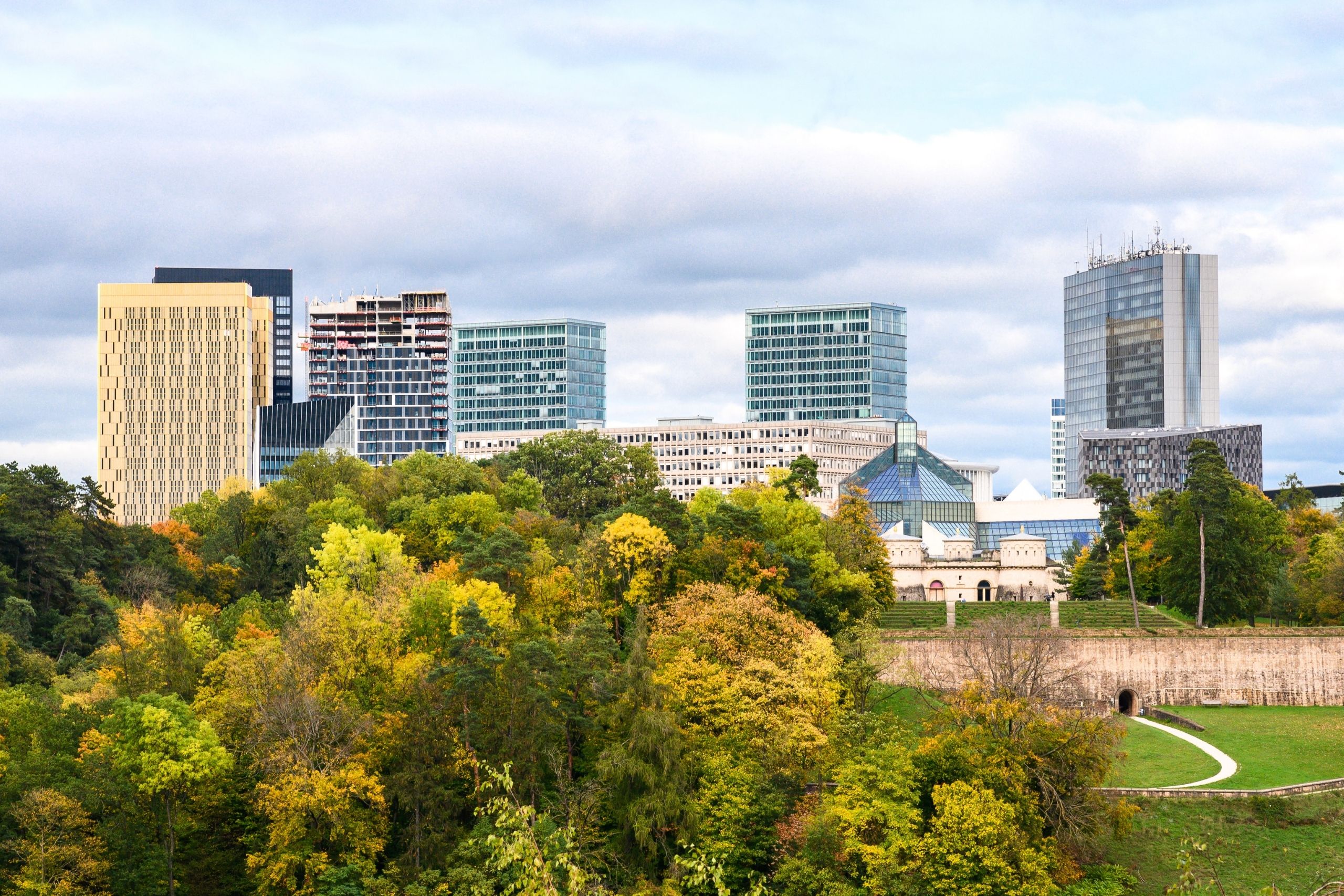 The Best of Luxembourg City: guided e-bike tour
With this guided tour, we invite you to discover the main points of interest of the capital by e-bike. The tour includes some very steep inclines, which is why it is important to be accompanied by an experienced guide.
After the departure from our Store, you will discover the most beautiful places of the capital in a single bike trip. Move around on our latest generation electric bikes to get from one place to another without getting too tired, because this tour doesn't include any hills… or almost none!
Everything is done by elevator or by funicular.
From the city center you will be directly immersed in the green heart of the city, the Petrusse valley with its numerous possibilities to relax in a green area. From there you will be directed to the Grund where you will take the elevator to the plateau St. Esprit and the Judicial City – Cité Judiciaire.
From here you can ride along the Grand Ducal Palace to the historical center and its Herb Market. From the Bock crag, known as "Bockfiels", you have a wonderful view of the Grund and the Abbey, which you will reach by bike right after.
A small trail along the Alzette will lead you to the Rives de Clausen, a popular nightlife spot amongst Luxembourgish people. Continue in the Pfaffenthal until you reach the funicular that will take you to the Kirchberg.
You will get out at the foot of the European institutions. Even this imposing alley has its own little park, which you can cross by bike, and then discover the most important buildings of the Luxembourg financial center.
The Kirchberg combines modernism and antiquity, and nothing is more obvious than the Mudam to prove this to you. The Grand Duke Jean Museum of Modern Art was built on a former military fort which stands out with its imposing glass surfaces on the old 19th century walls. Once you've passed through, you'll go back down to the Pfaffenthal to take the panoramic elevator to the gardens of the Pescatore Foundation. From there you will reach the city park and its "Kinnekswiss" which announces the end of our e-bike tour through the capital.
Note:
Read the general terms and conditions of our E-BIKE tours (see PDF)
We kindly ask you to arrive at the Concept Store 20-30 minutes before the scheduled start of the tour so that we can go through the administrative part together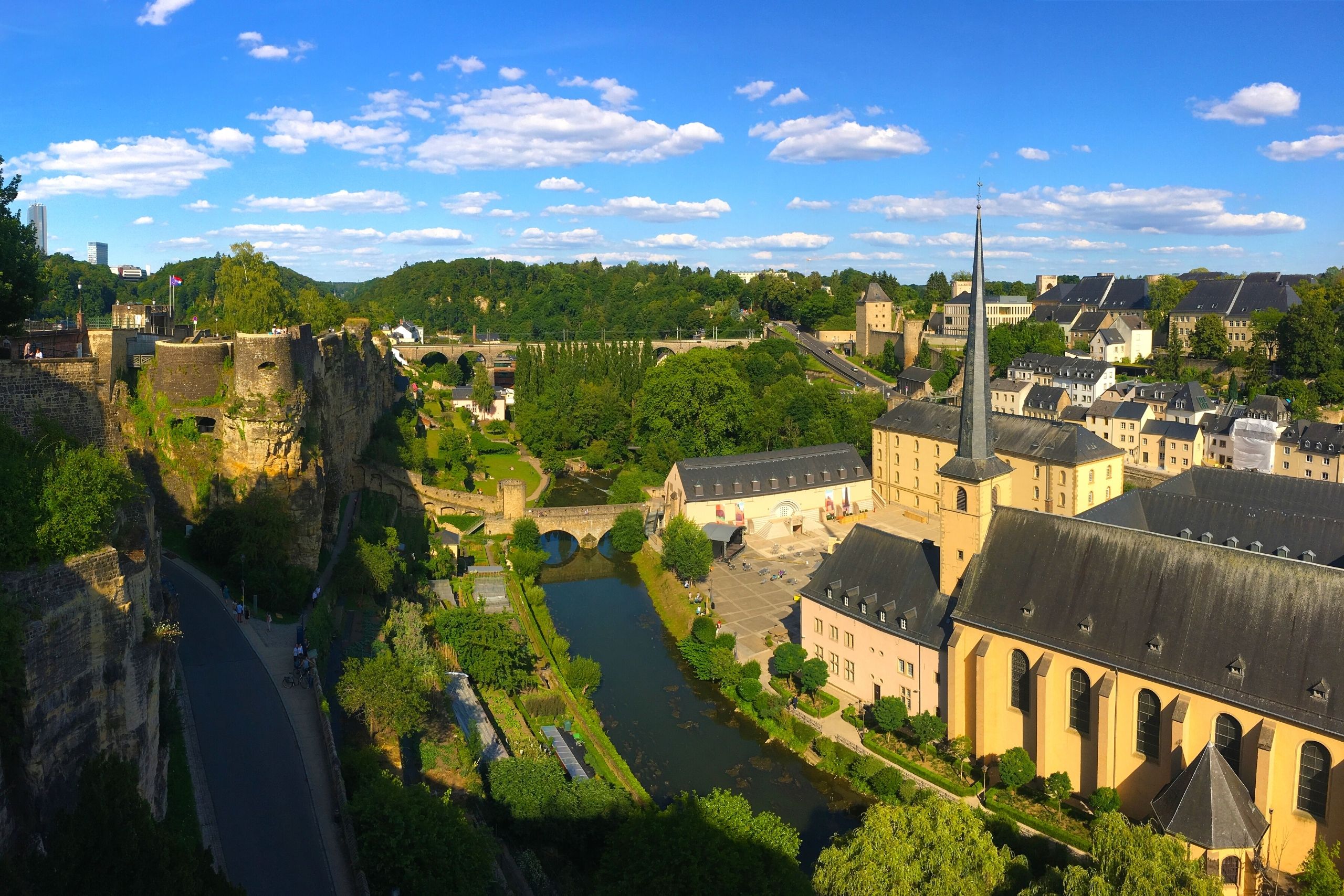 View from the Bock Crag on Abby Neumünster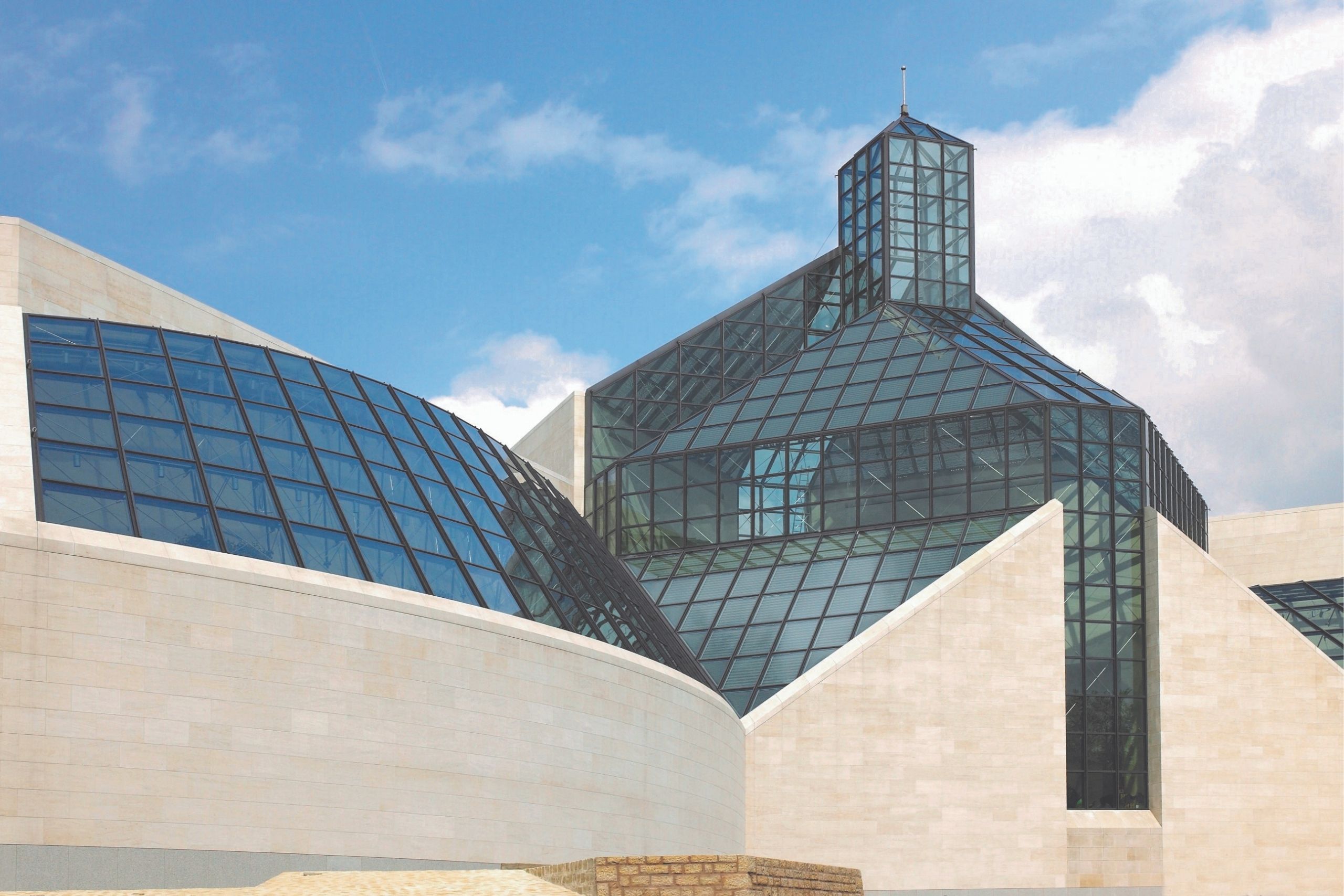 Mudam Museum of Modern Art
More suggestions by sightseeing.lu
Discover more tours and activities like this
Plus de propositions de sightseeing.lu
Découvrez d'autres tours et activités comme celui-ci
How it works
You can book multiple tours at once by adding them to your shopping cart.
Comment ça marche
Vous pouvez réserver plusieurs circuits en même temps en les ajoutant à votre panier.