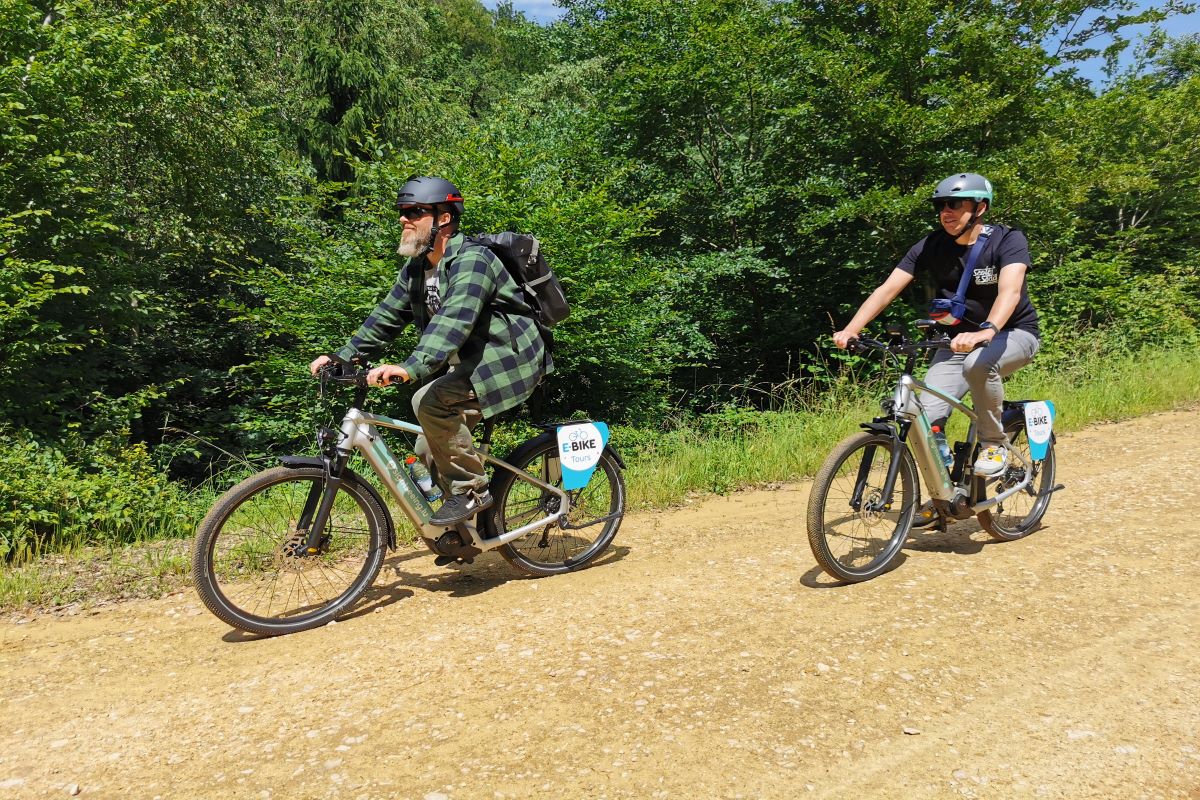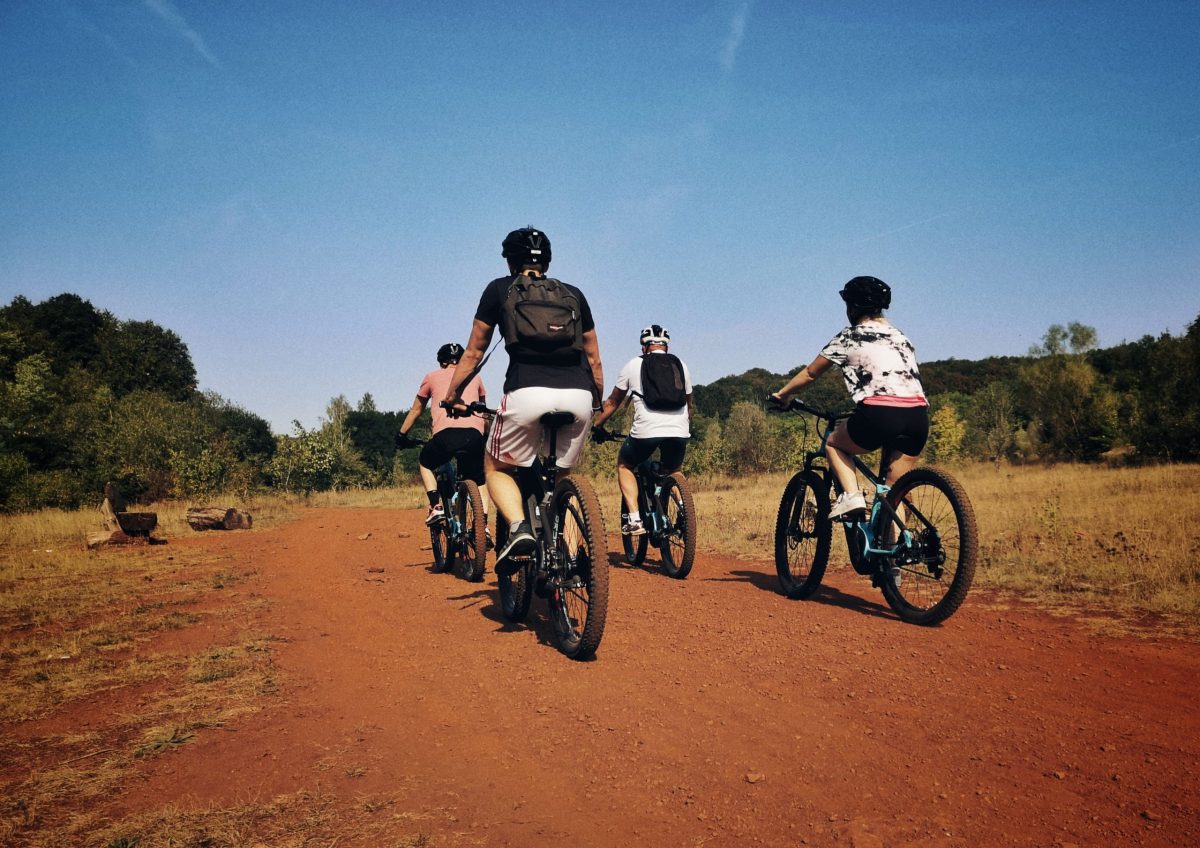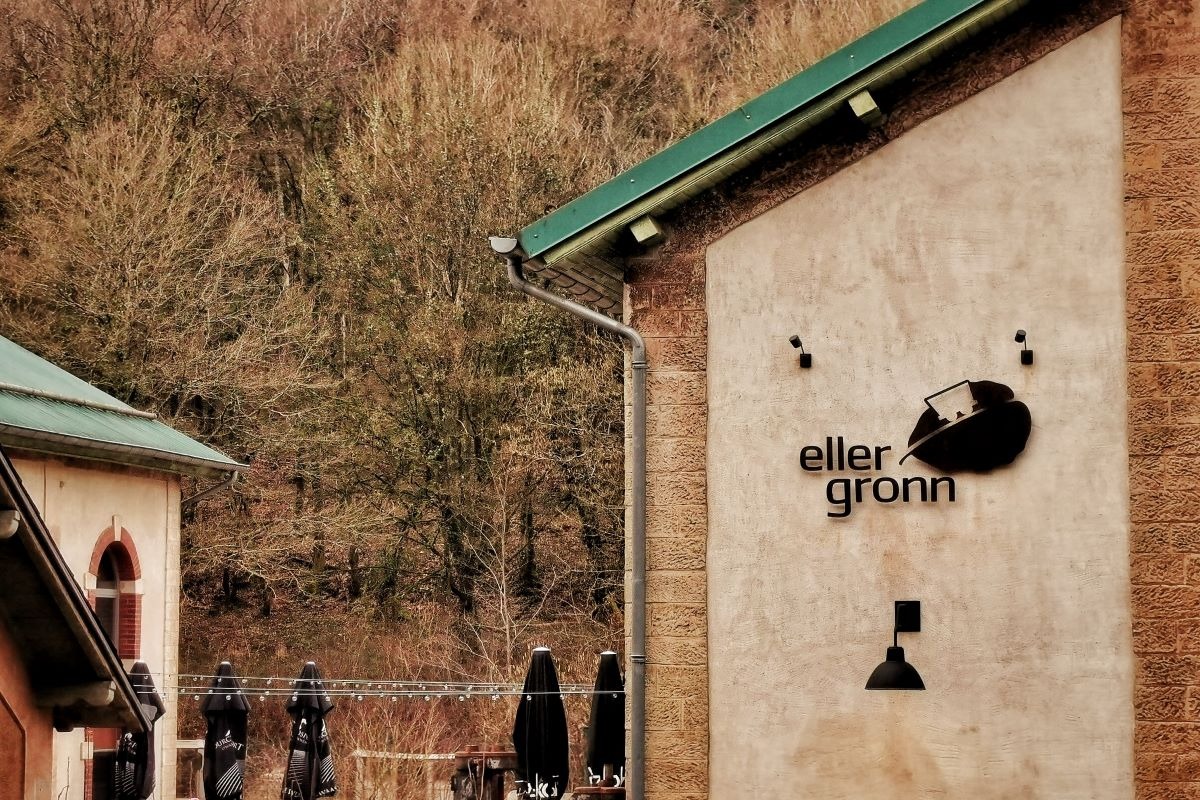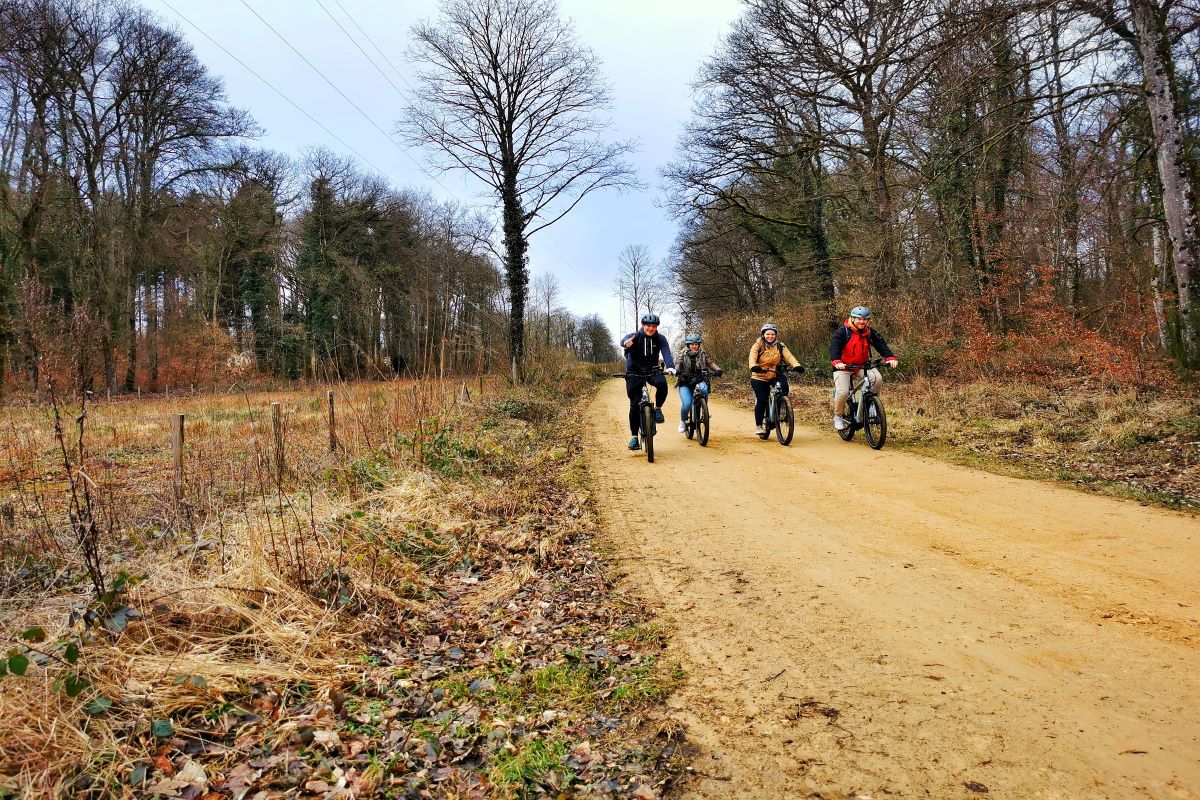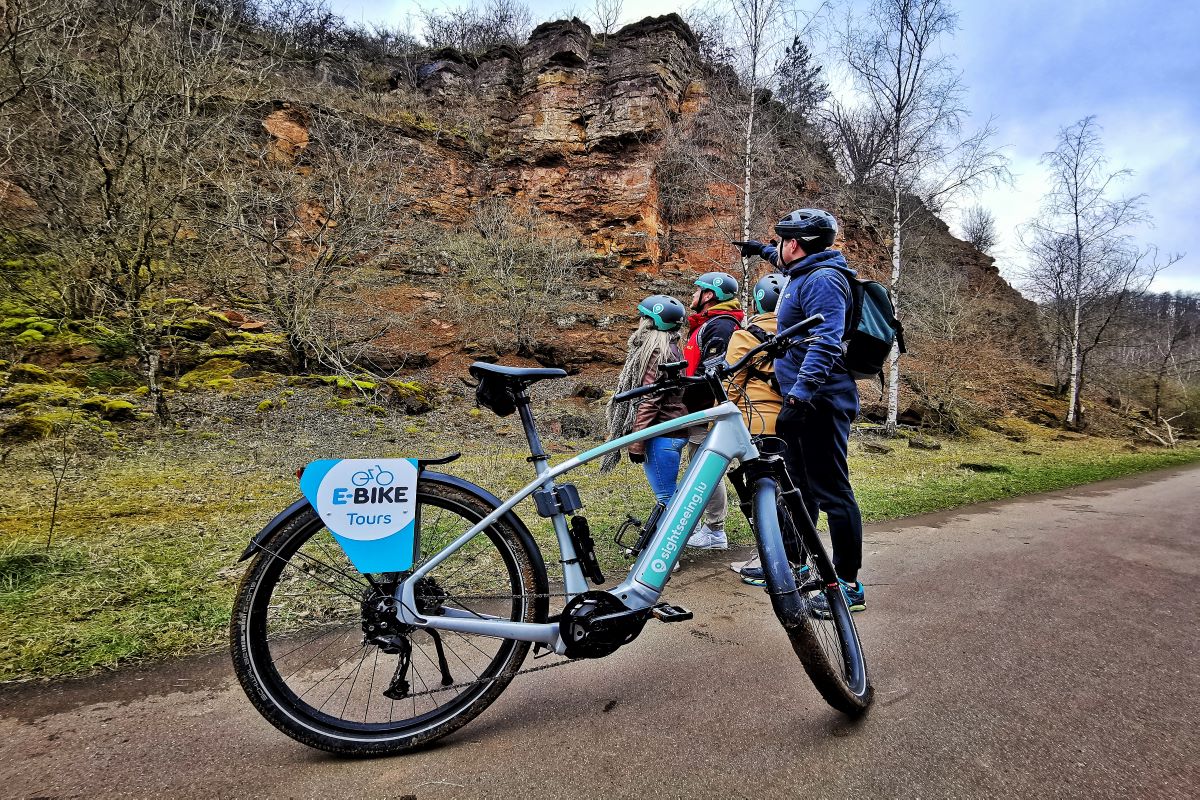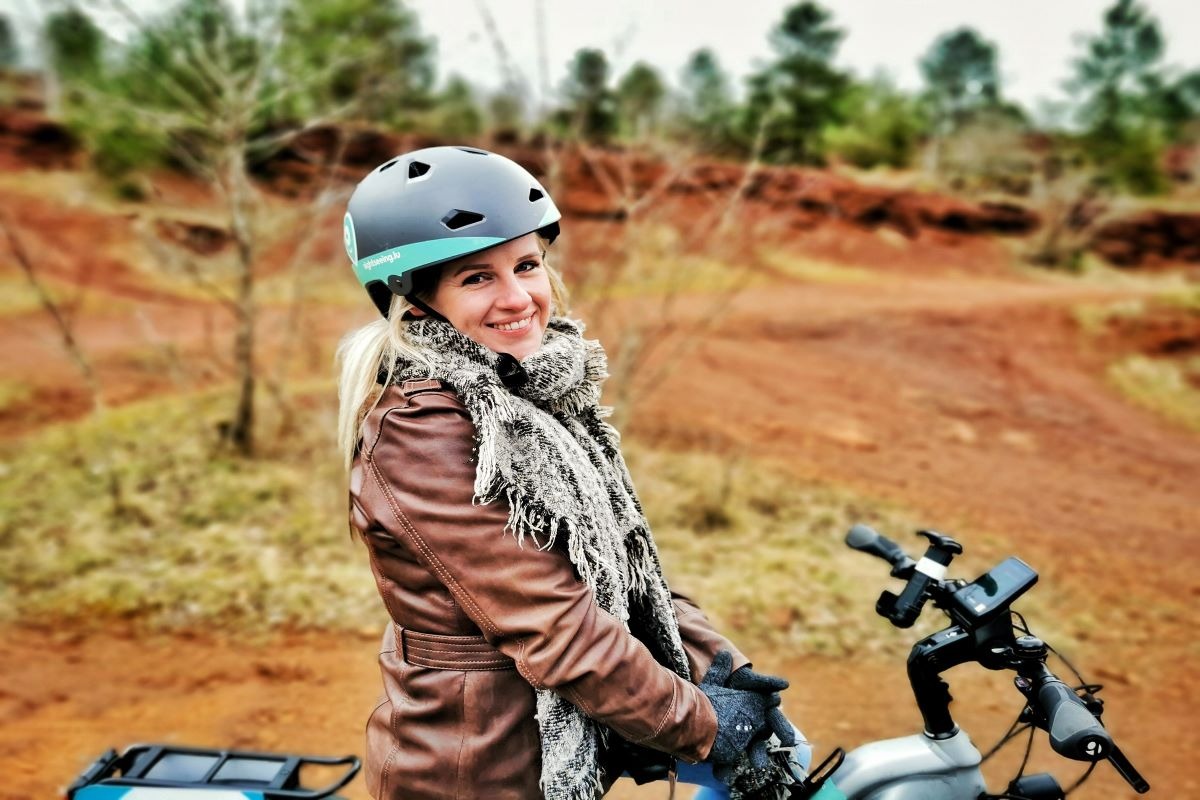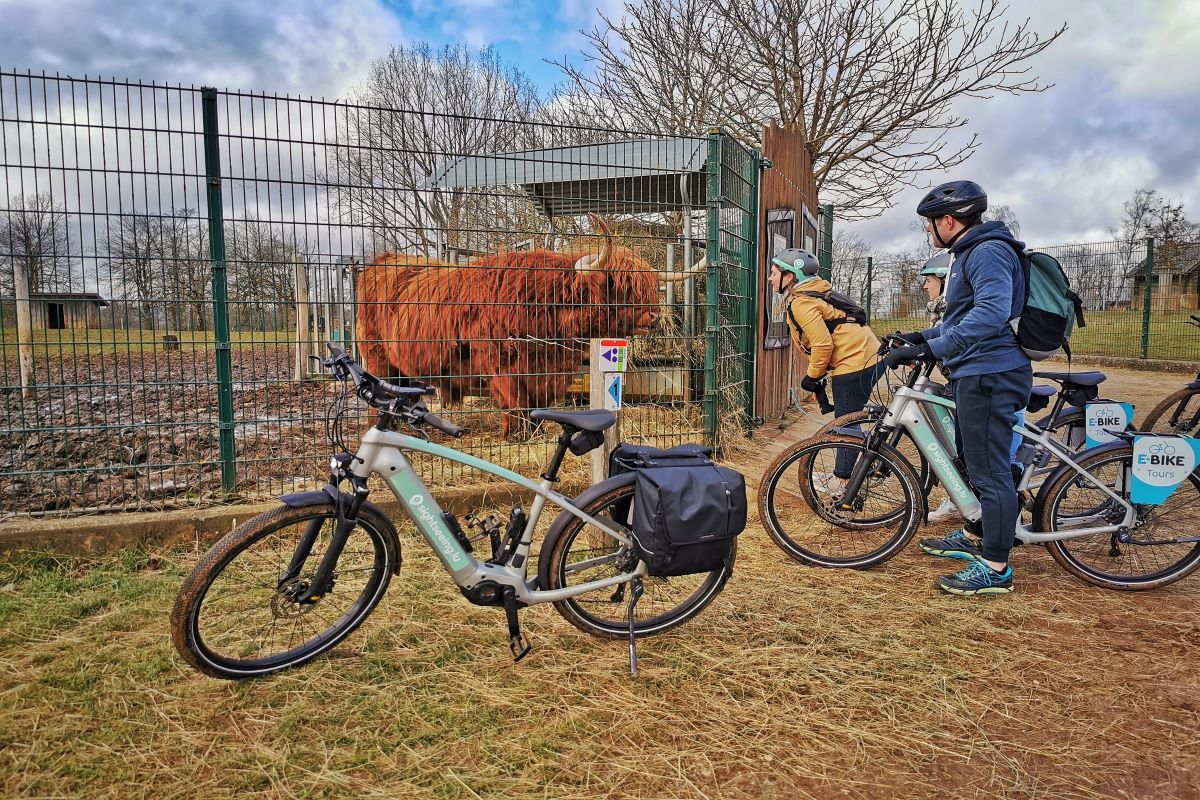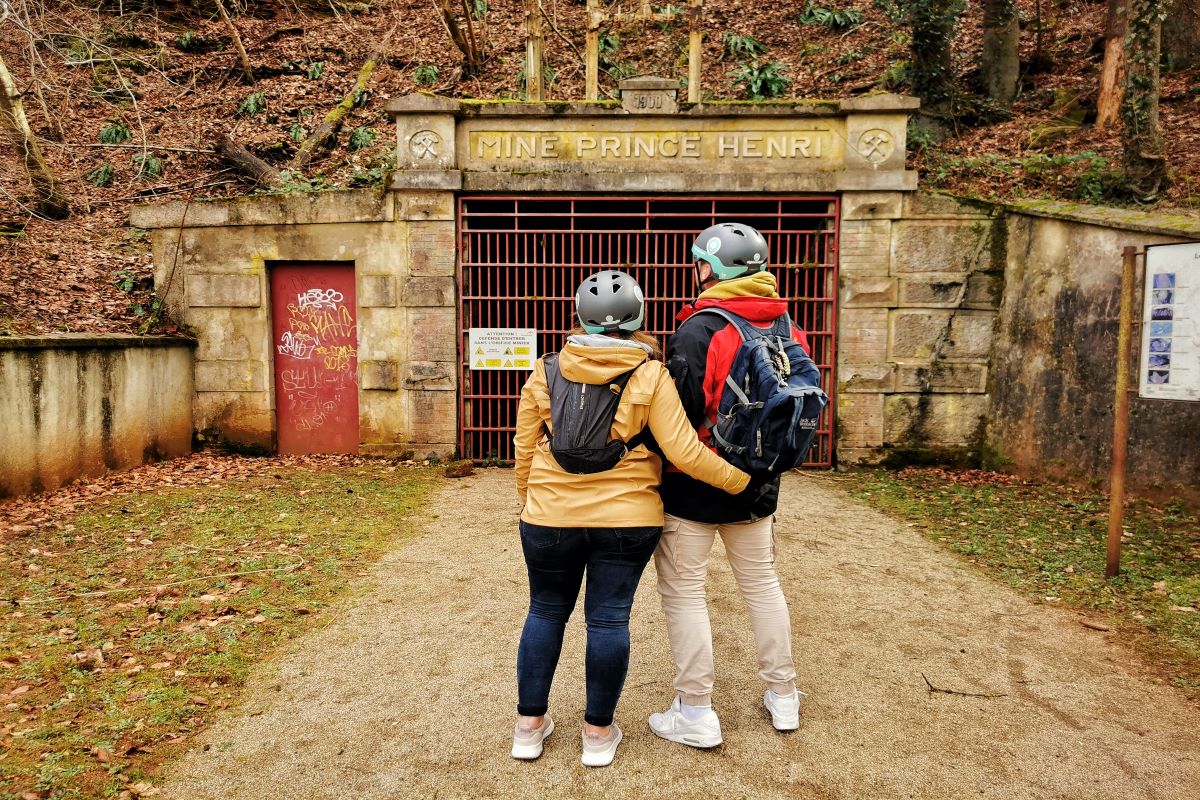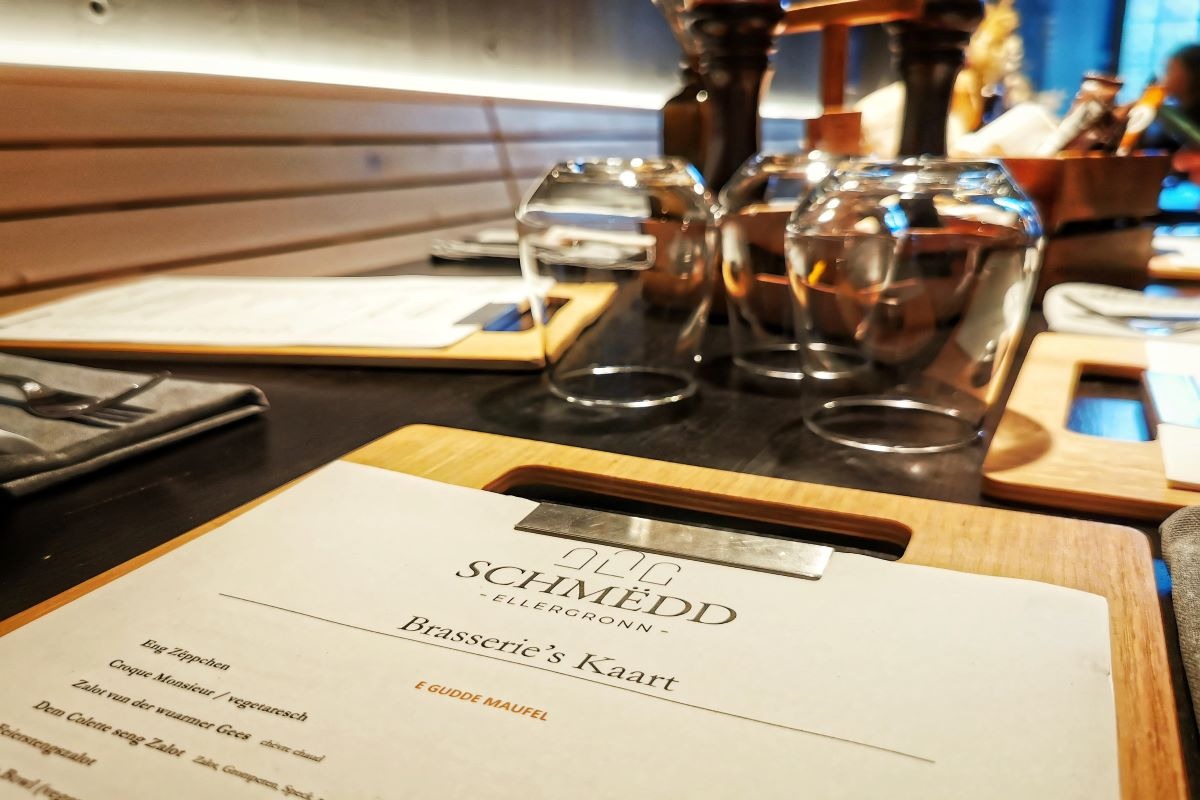 Red Rocks: Guided e-Bike tour
Welcome to the region of the Red Rocks – the mining cradle of southern Luxembourg.
Located 2 km south of Esch-sur-Alzette and at the entrance to the Ellergronn nature reserve, the Ellergronn nature and forest centre is housed in the restored buildings of the former Cockerill mine. With its forest house, industrial halls and forest workshop, the centre shares the site with the Entente Mine Cockerill. It also offers a large parking space and it is for sure the best place to start your bike tour.
After the tour, you can stop by at the restaurant "Schmëdd", a nice location to have some tasty local food and drinks. Don't forget to reserve your lunch during the booking procedure!
Tour description
The tour starts in a forestal area, a former industrial site with remains of mining groves. On gravel roads, you will cycle along the French boarder, where you will take paved cycling lanes to reach Rumelange village. In this first section, the tour reveals a hundred years old history of the mining region. Lots of industrial remains will arise and guide you along the first kilometers.
Once arrived in Rumelange, we swap the scenery to enter the open pit mines, probably the most unexpected places you have ever seen in Luxembourg. This reveals an impressive view on the ancient iron ore mining sector of Luxembourg. Moving on to the next step, you will be faced to impressive rocky cliffs that tells a story of hardworking mankind. A must-see place for stunning pictures.
After this first meeting, you will comfortably head towards to Schifflange where you will dive into the famous Terres Rouges canyon, also known as "Red Rocks". This beloved location offers a breathtaking scenery on rocky soils, where nature is owning back its roots. Industrial scars are still present decades later.
This tour requires a min. of 4 participants in order to take place. Book your spot and in case of cancellation, you will get a full refund.
Important information:
For more information about the organizer of this tour, visit www.biketours.lu
Phone number Biketours: +352 621 302 930
Bring along:
Water bottle or flask
Hiking shoes
Backpack (not mandatory)




Guided tour (duration: +/- 3 hours) in the old mines under the open sky
More suggestions by sightseeing.lu
Discover more tours and activities like this
Plus de propositions de sightseeing.lu
Découvrez d'autres tours et activités comme celui-ci
How it works
You can book multiple tours at once by adding them to your shopping cart.
Comment ça marche
Vous pouvez réserver plusieurs circuits en même temps en les ajoutant à votre panier.