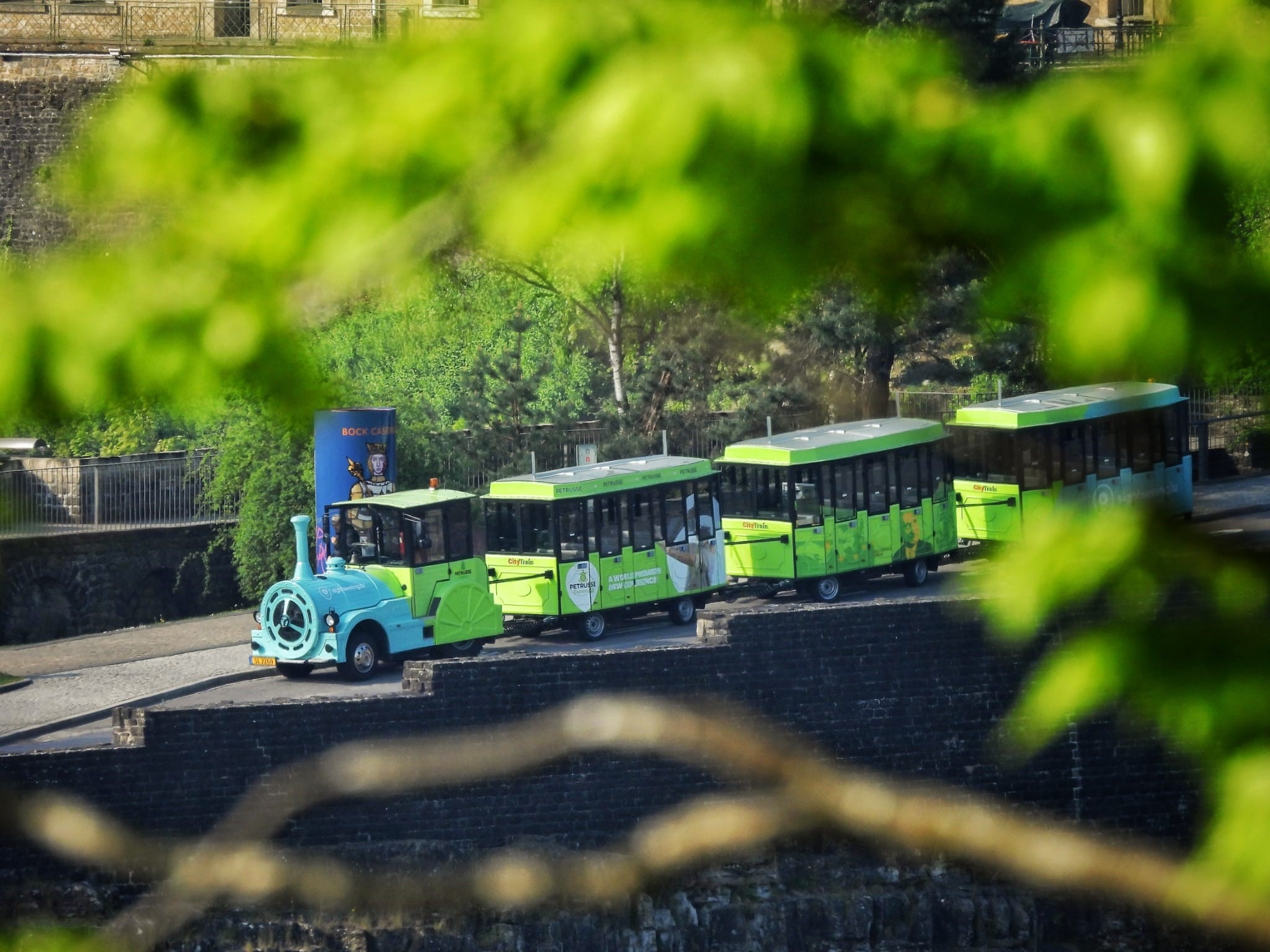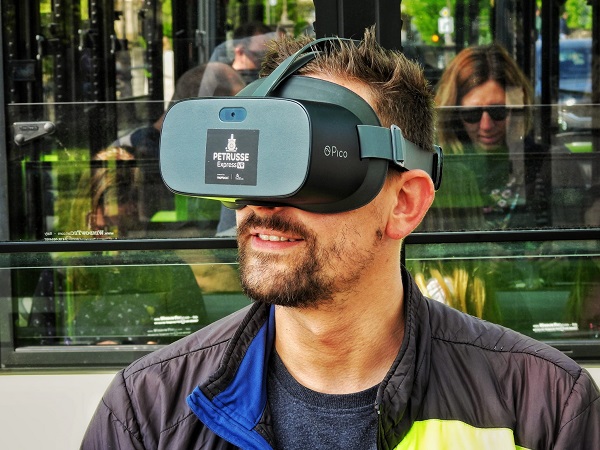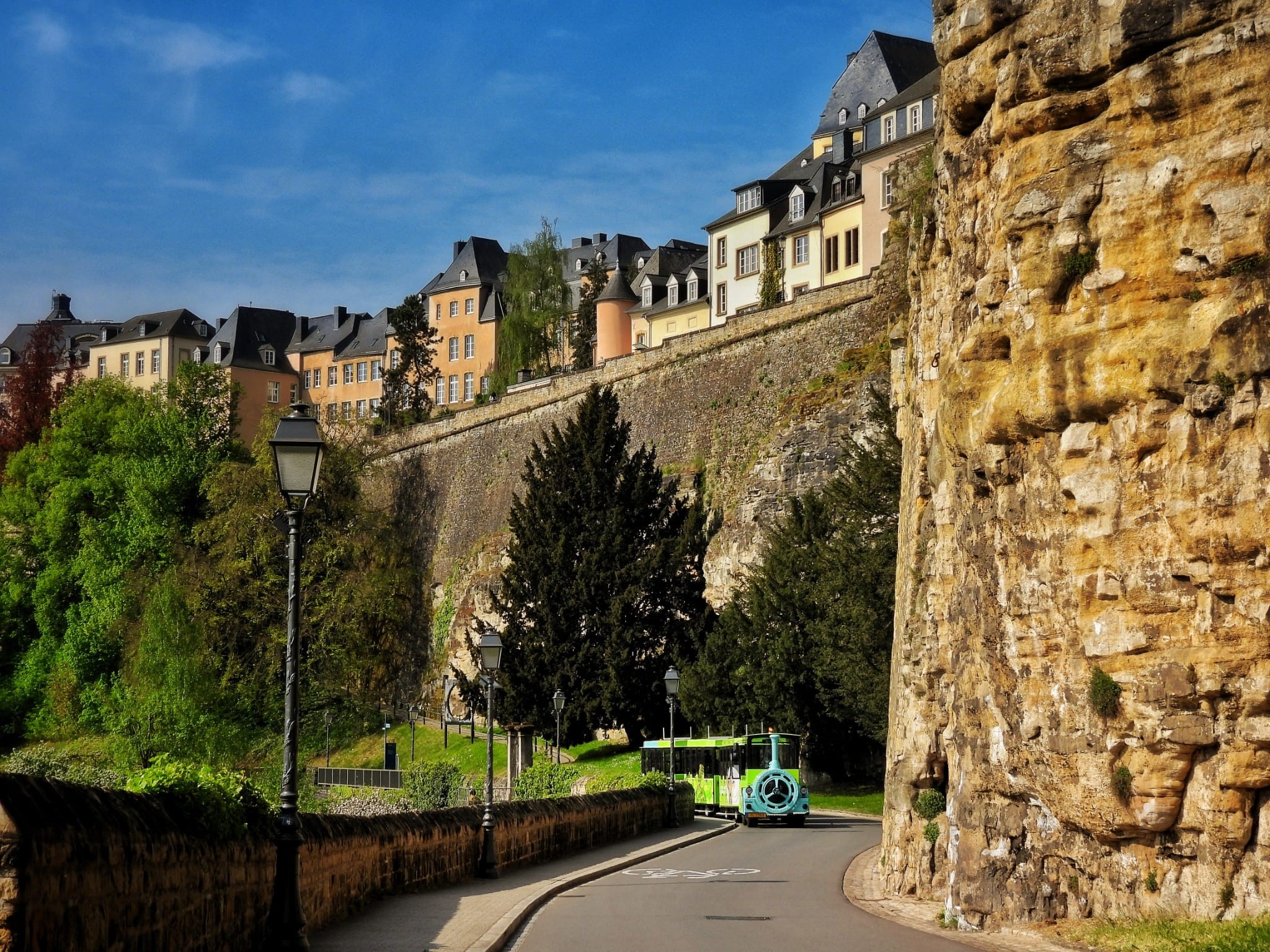 Petrusse Express & Time Travel in the old town (VR)
Take advantage of this ticket and combine a ride on the little train "Petrusse Express" together with a Time Travel in the old town of Luxembourg City. Perfectly matched to the ride of the little city train, you'll coach through the breathtaking old town to 1867… an unforgettable timeride.
With this combined ticket you can enjoy two different city tours:
With the Petrusse Express, the little touristic train, you will explore the old town of Luxembourg, the Plateau du Rham and the famous RIves de Clausen, Luxembourg's Nightlife stage.
During the sightseeing tour you will see the remains of the fortress, among other things.
The Time Travel ride to the old town of Luxembourg city will take you on a fanstastic journey back to the year of 1867 with the help of virtual reality. Through your VR audiovisual headset, you will travel from the famous Casemates du Bock, Plateau du Rahm and Grund via "Muerbelsmillen", a former mustard factory in the Pfaffenthal. From this point, you will have to put on the VR glasses to be taken on a 360-degree journey to various sights and tourist buildings. You will discover the narrow streets of the Pfaffenthal and see famous Luxembourgers as well as the inhabitants in their historical dress.
Experience this journey rich in images and sounds… and let yourself be surprised!
Duration of the tours:
Petrusse Express: 45 minutes
Time Travel to the old town: +/- 15 minutes
Departure point:
Montée de Clausen, in front of the viewpoint
Futher information
Not wheelchair accessible. Please contact us in order to find a suitable solution at info@sightseeing.lu




Audio guide in 4 languages
Virtual reality (VR) audio visual headset
Casque audio visuel de réalité virtuel (VR)
More suggestions by sightseeing.lu
Discover more tours and activities like this
Plus de propositions de sightseeing.lu
Découvrez d'autres tours et activités comme celui-ci
How it works
You can book multiple tours at once by adding them to your shopping cart.
Comment ça marche
Vous pouvez réserver plusieurs circuits en même temps en les ajoutant à votre panier.