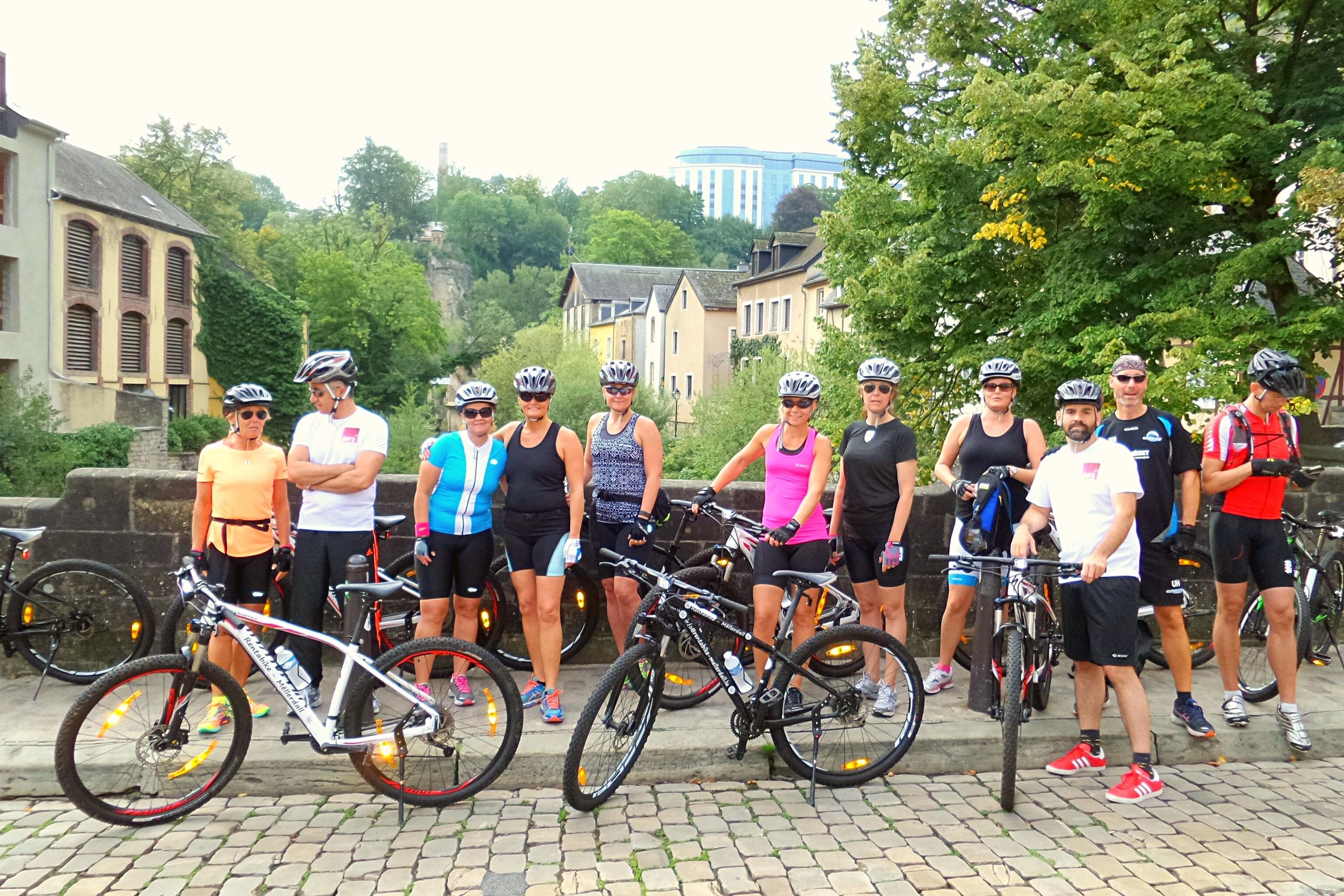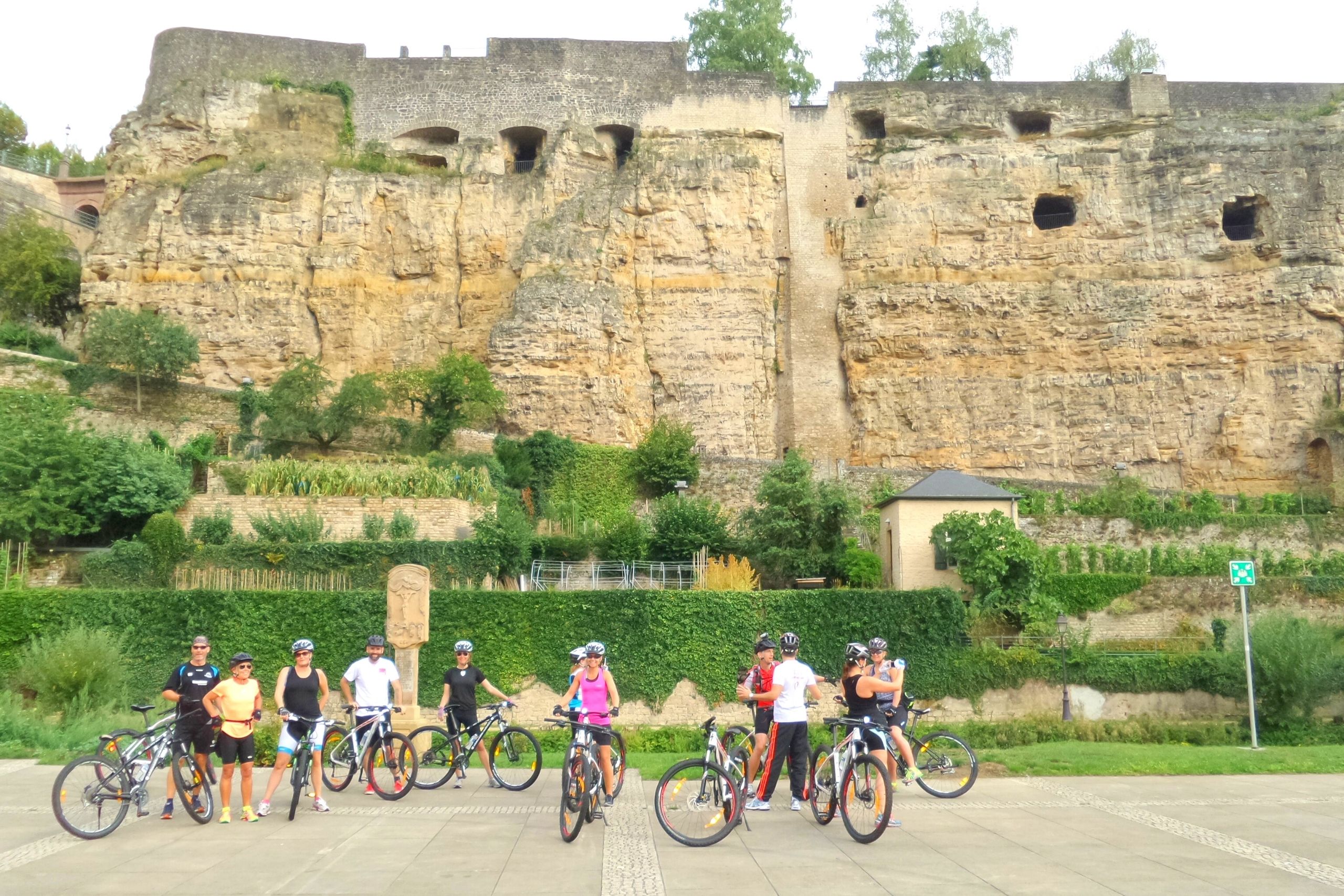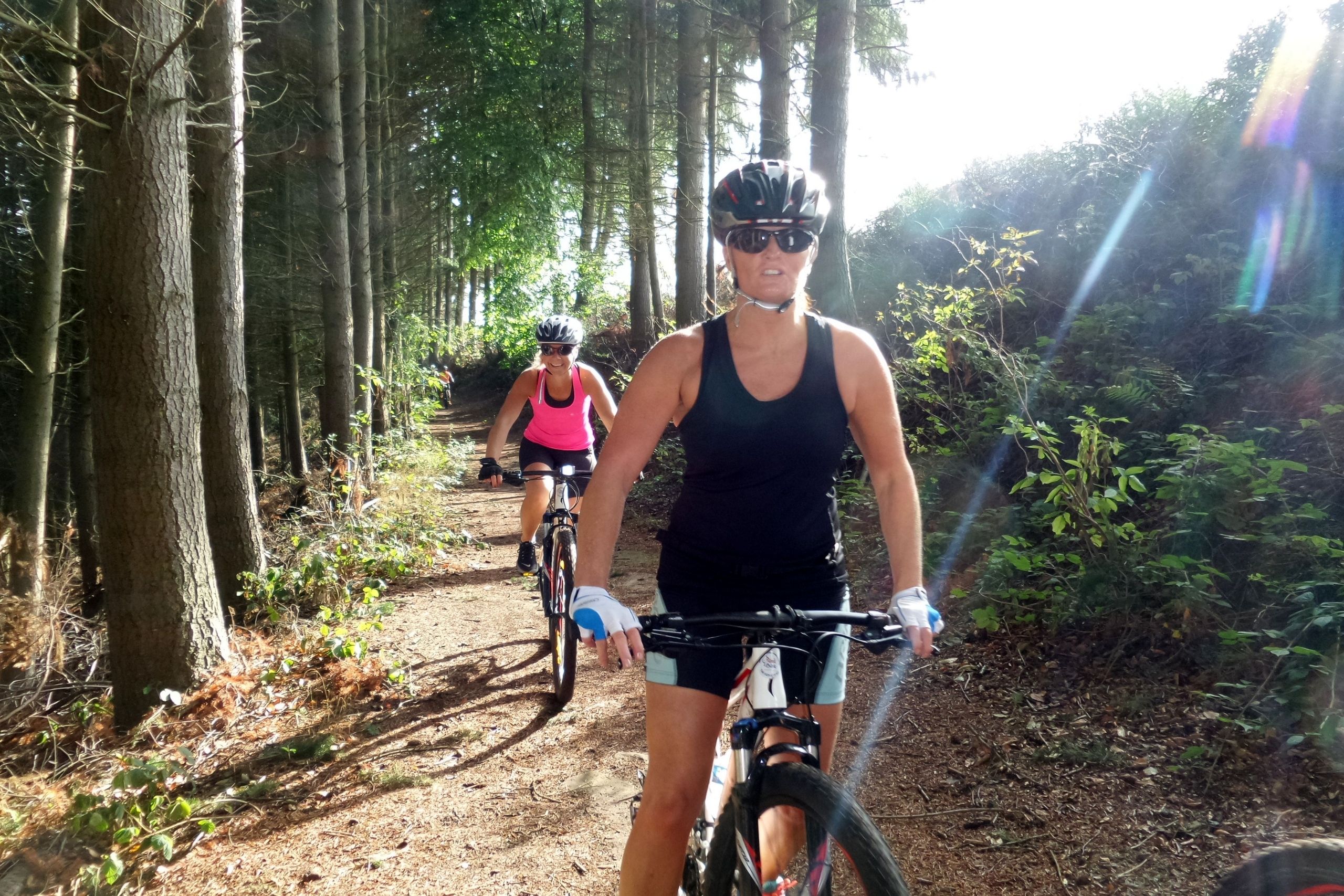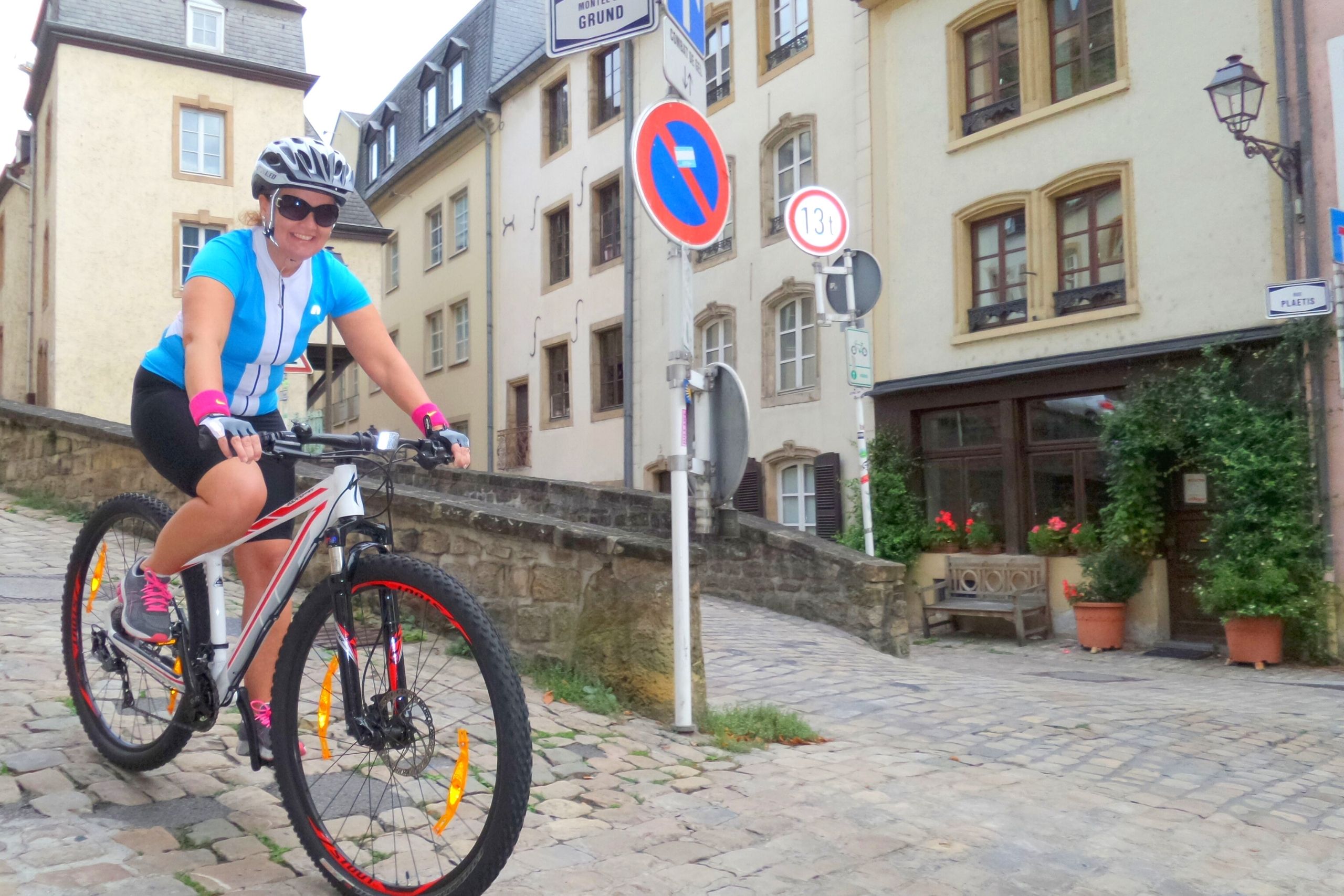 Guided MTB tour - Luxembourg and surroundings
Discover the surroundings of Luxembourg City and its adjoining woods. Escape from urban life and get some fresh air in the Alzette valley.
Luxembourg City is located on the slopes of the Alzette valley and is a city full of nature which offers its citizens the possibility to escape after a long day at work or during the weekend.
This region is perfectly adapted to mountain biking with its numerous single trails and forest paths. Opt for this +/- 27 km route which combines the most beautiful spots between Luxembourg-City, Hesperange and Hamm. On the way you will discover the sites of "Schläifmillen", an old building complex which was used for weaving wool, or the "Gantebeensmillen" which was another mill among many others on the banks of the Alzette.
Next you will follow the Alzette river on a flat single trail until you reach the hills of Hesperange where you will reach the most fun part of the trail. The paths that follow are a mixture of single trails and consecutive forest paths, which offer a multitude of situations and obstacles to overcome with your mountain bike. If you are an experienced mountain biker, the guide will show you some of the more challenging parts of the route, otherwise the route will take you safely to your destination.
The return journey will take you along the Hamm cycle path to the "Polfermillen", and from there to the city, but beware, there is still the Rue Large to ascend!
The customer can choose to use his/her own bike for this guided tour, or to rent one of our MTBs for an additional cost of 24 €. This price includes a helmet.
Max. 8 people per group







Guided MTB tour with private guide
Guided MTB tour through Luxembourg City and its surroundings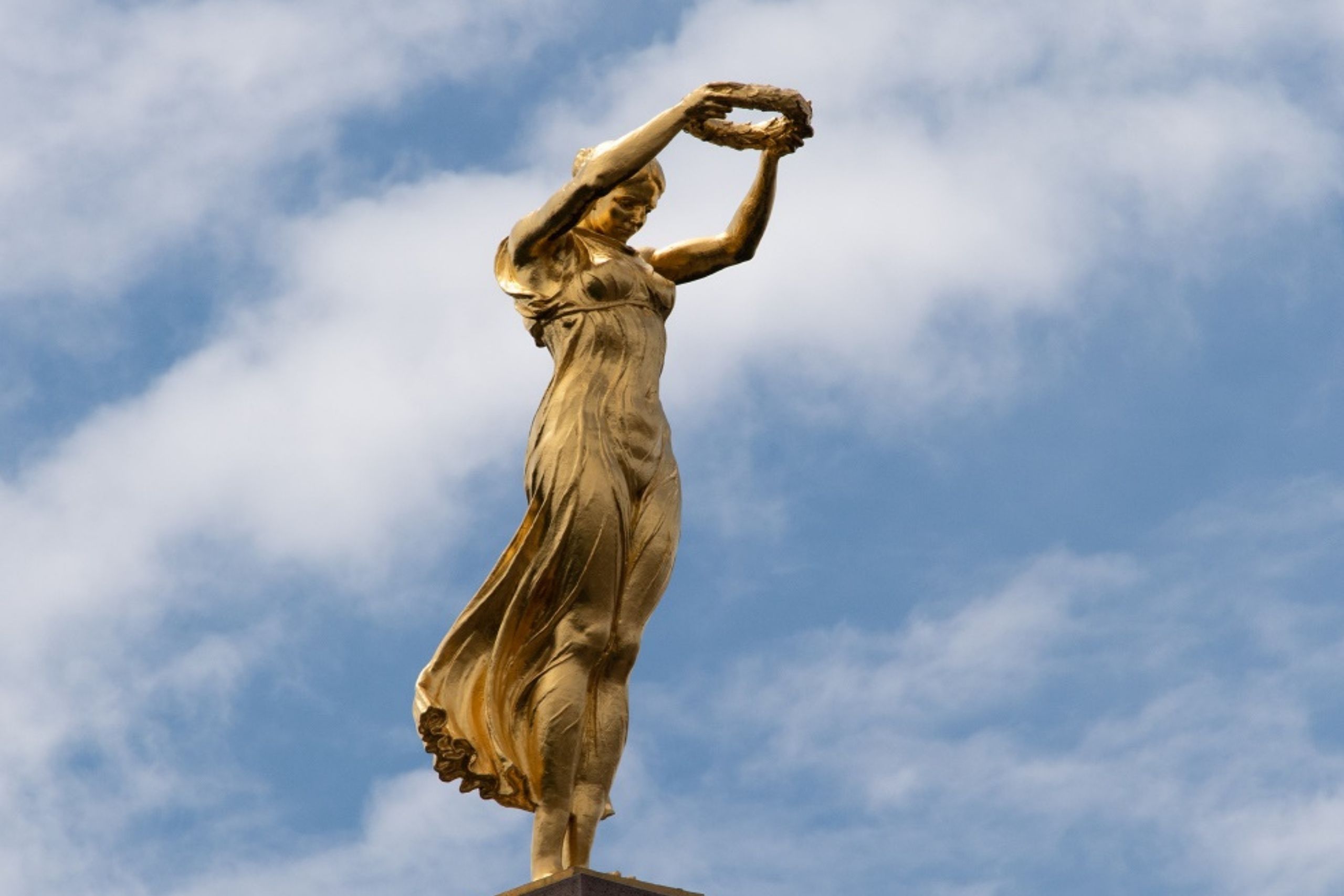 Luxembourg-City - Gëlle Fra monument
More suggestions by sightseeing.lu
Discover more tours and activities like this
Plus de propositions de sightseeing.lu
Découvrez d'autres tours et activités comme celui-ci
How it works
You can book multiple tours at once by adding them to your shopping cart.
Comment ça marche
Vous pouvez réserver plusieurs circuits en même temps en les ajoutant à votre panier.