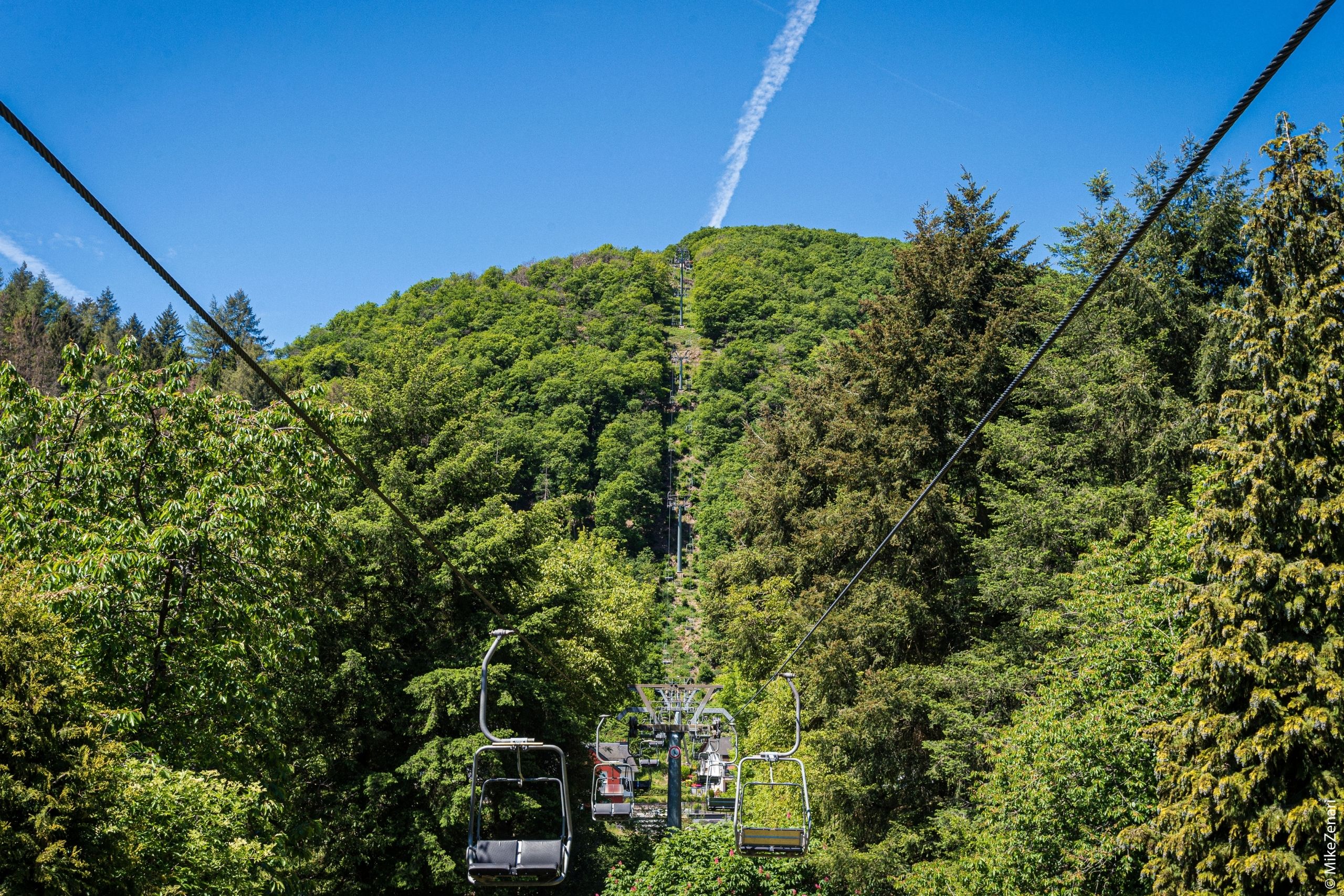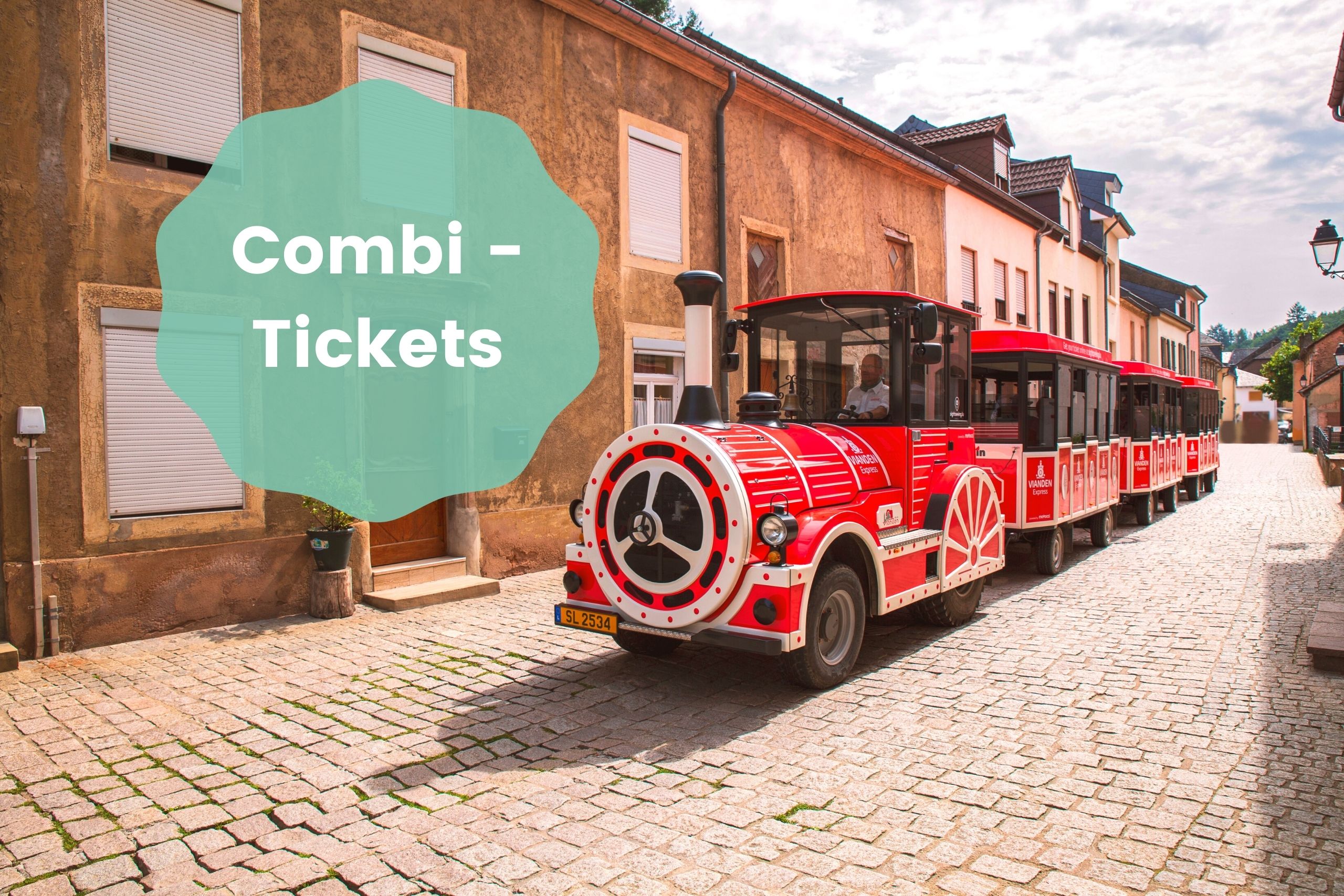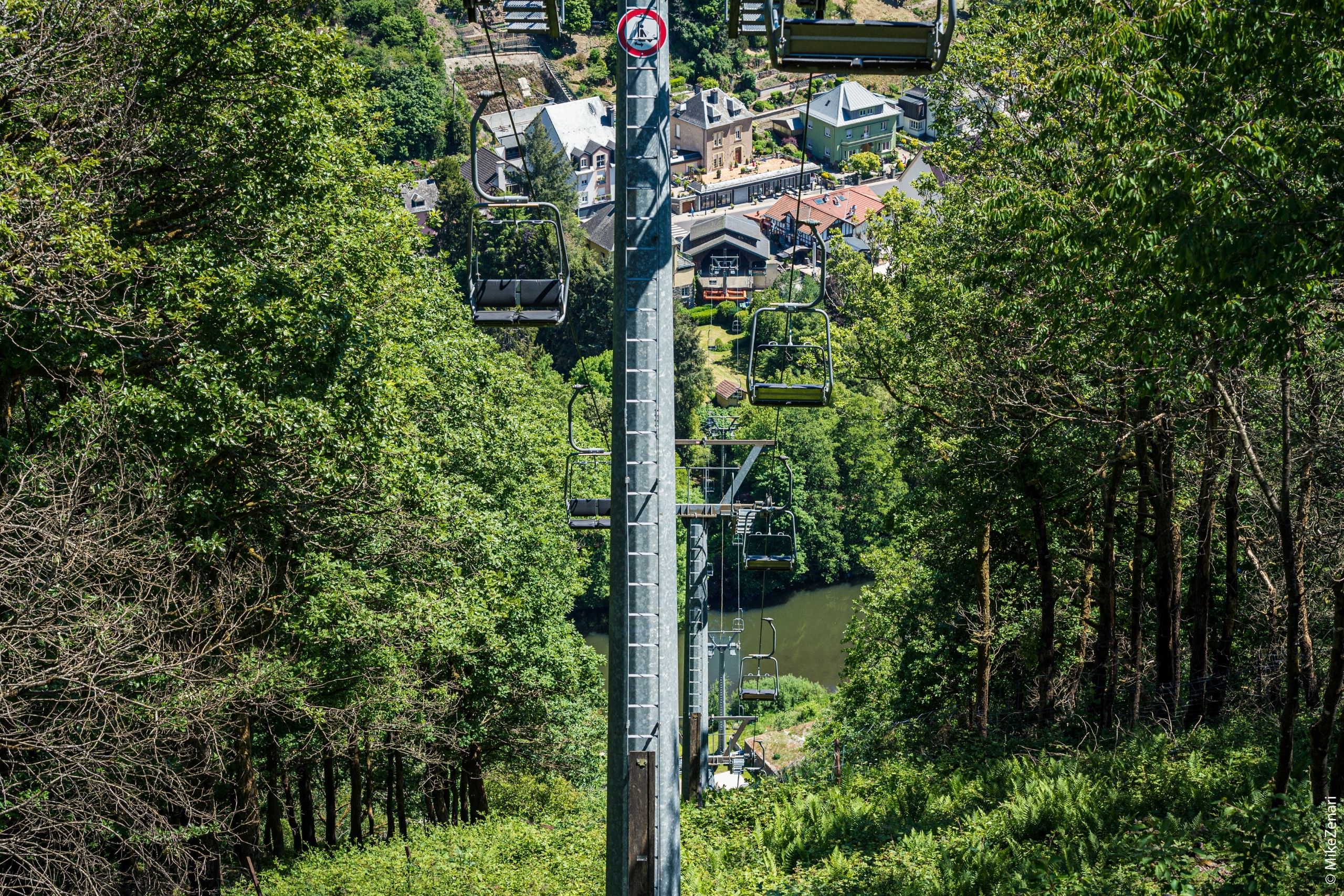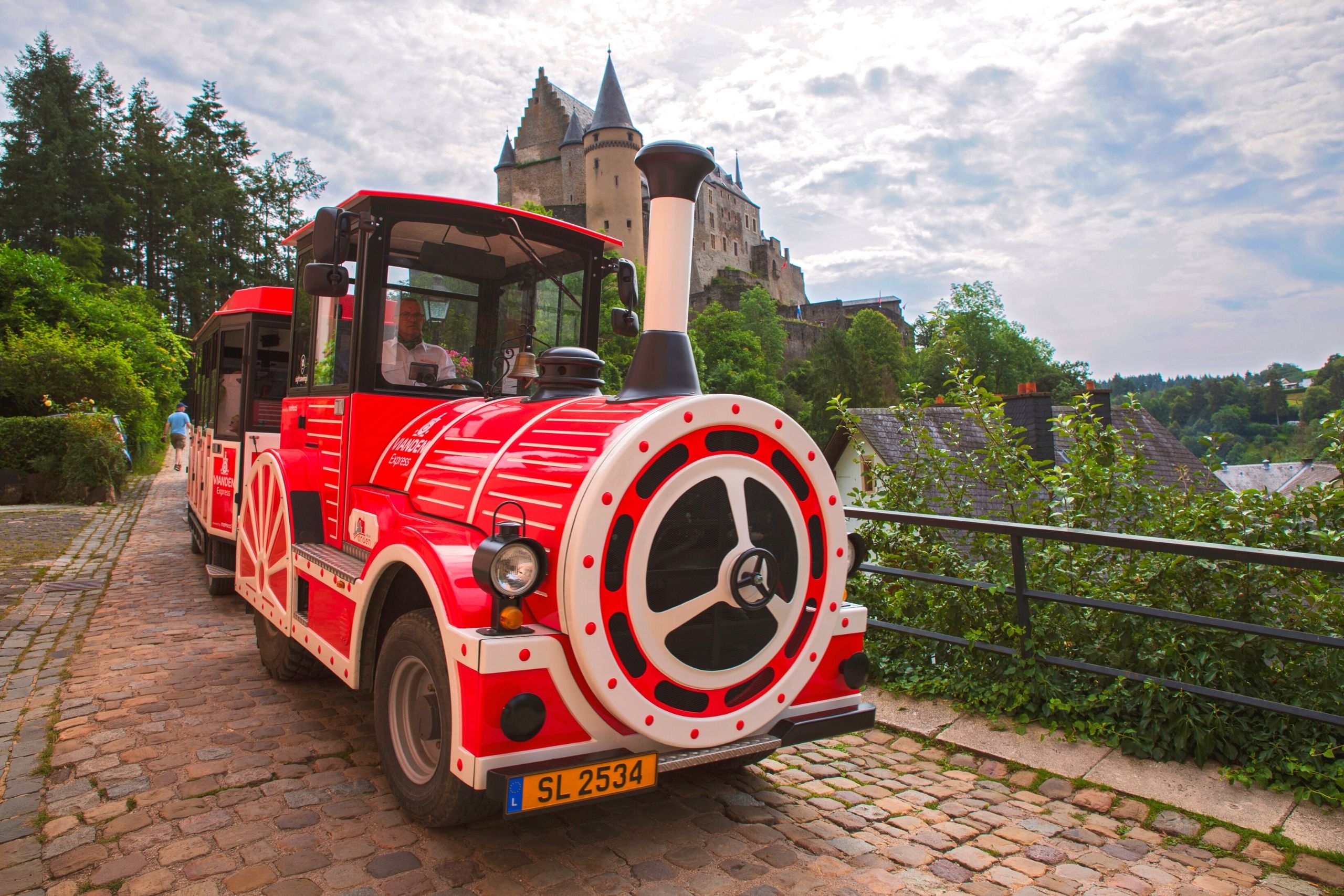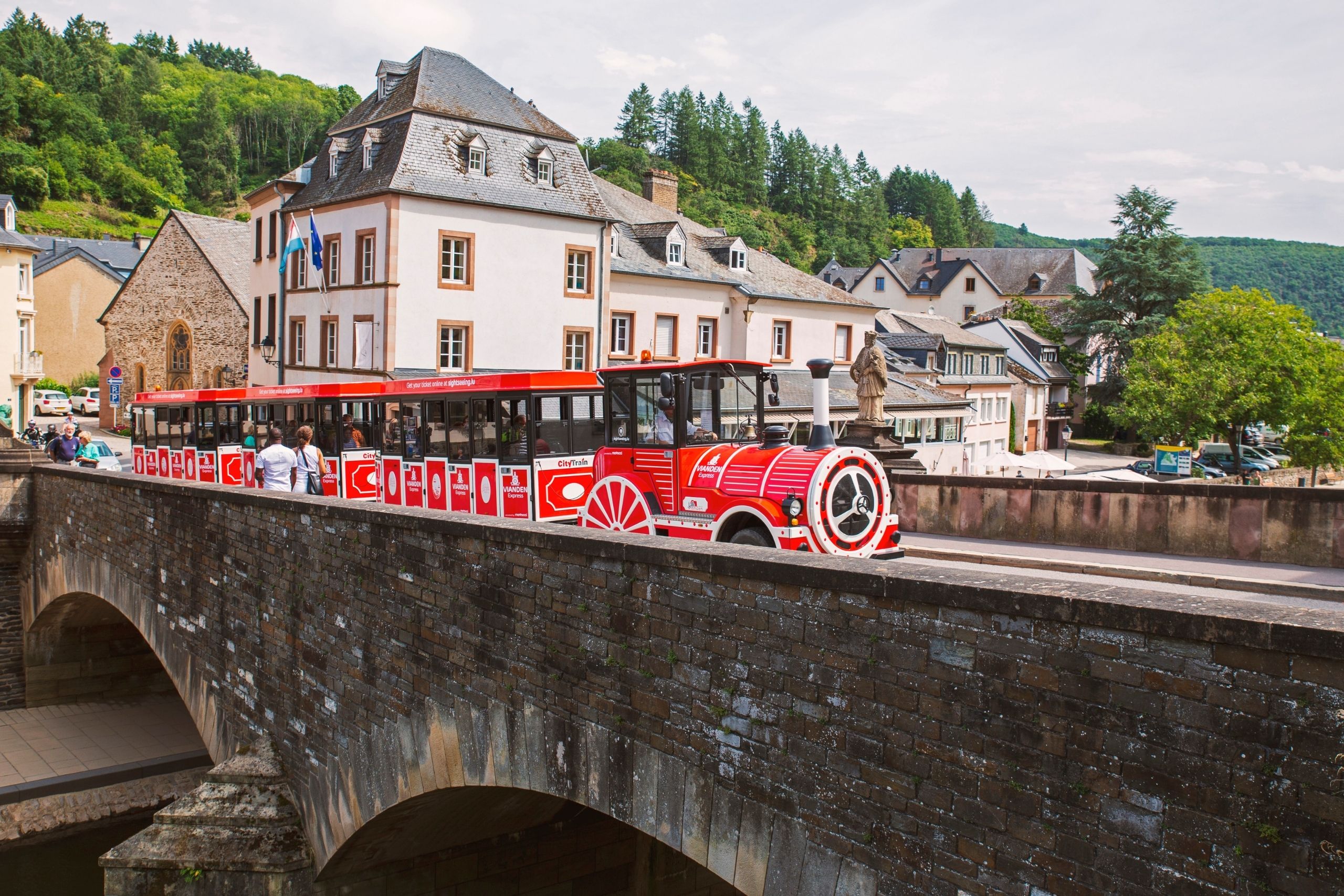 Combi-Ticket Vianden Express + Chairlift
Let's go high up! With this combi-ticket you will see the beautiful city of Vianden from the top. The Vianden Express will take you to the only chairlift in Luxembourg where you can then enjoy a ride up & down the hill.
! New in 2021 !
The Vianden Express – small touristic train, takes you from the train station in Vianden to the chairlift and continues to the medieval castle. Take the opportunity and visit the city with the touristic train and get off at one of our 3 stops.
Enjoy a fantastic view of the medieval town of Vianden. This combi-ticket includes a ride uphill & downhill with the chairlift. Once at the top, you can treat yourself to a good cup of coffee with a piece of cake at the tavern. Afterwards you can continue your trip with the Vianden Express, which is already waiting for you down in the valley. Next stop: Vianden Castle!
Additional information:
In October the chairlift is closed in case of bad weather
Children younger than 12 years are allowed to ride only when accompanied by an adult
Bring your own mask (Covid19)
Departure point Vianden Express: Vianden Station
Pricing:
Adults: 12,00 €
Children (4-15 years): 7,50 €

Trip with the Vianden Express
Return trip on the chairlift
More suggestions by sightseeing.lu
Discover more tours and activities like this
Plus de propositions de sightseeing.lu
Découvrez d'autres tours et activités comme celui-ci
How it works
You can book multiple tours at once by adding them to your shopping cart.
Comment ça marche
Vous pouvez réserver plusieurs circuits en même temps en les ajoutant à votre panier.