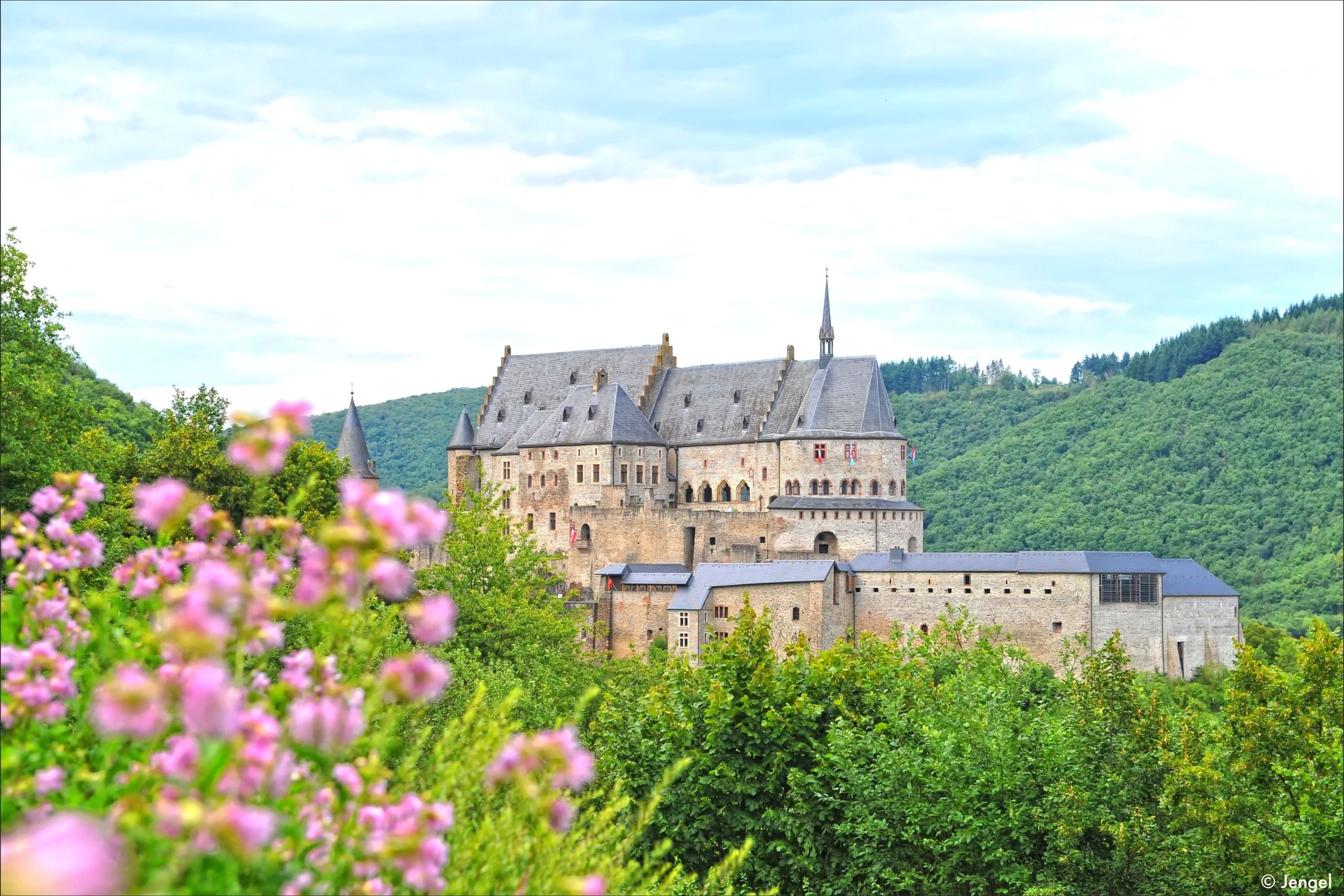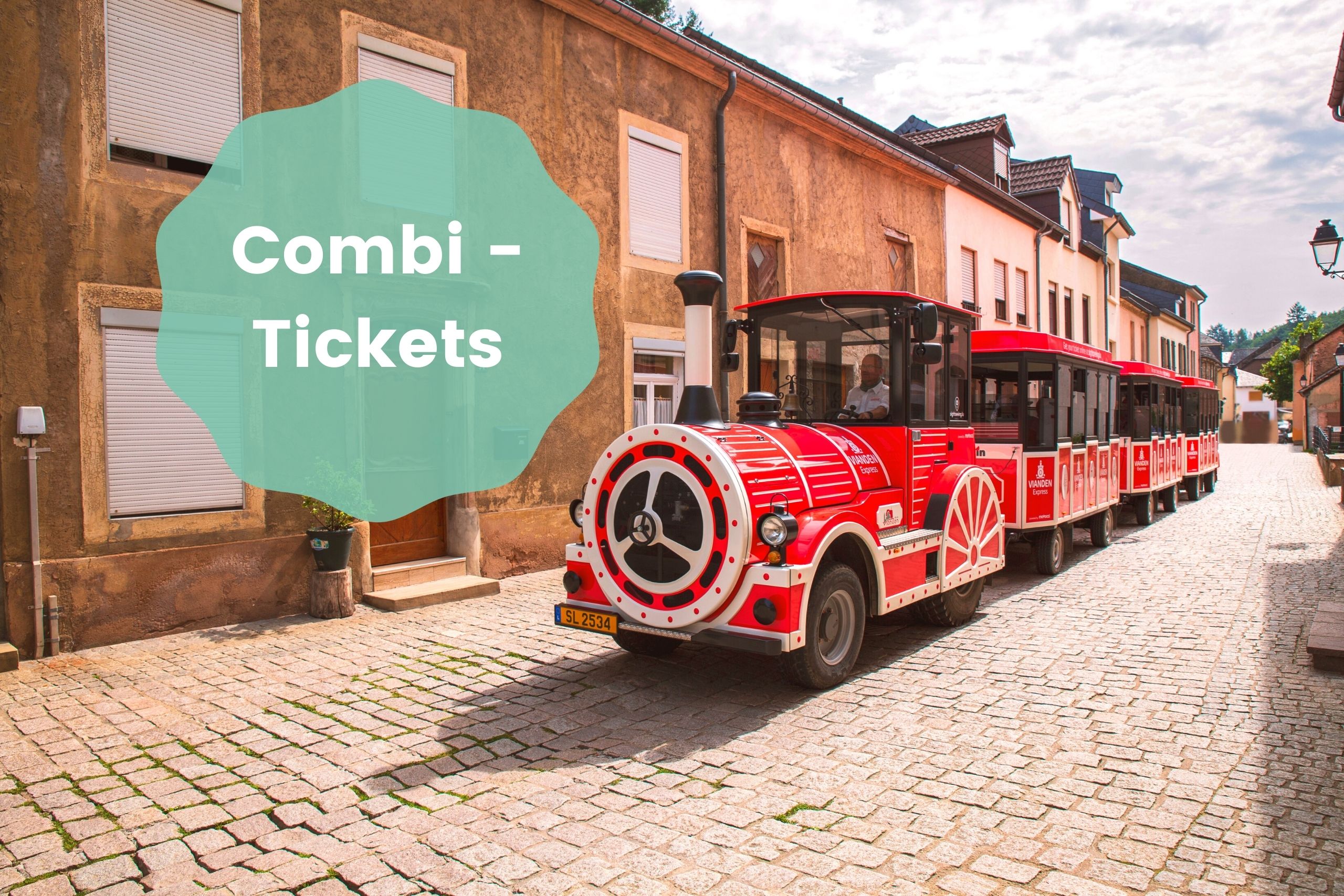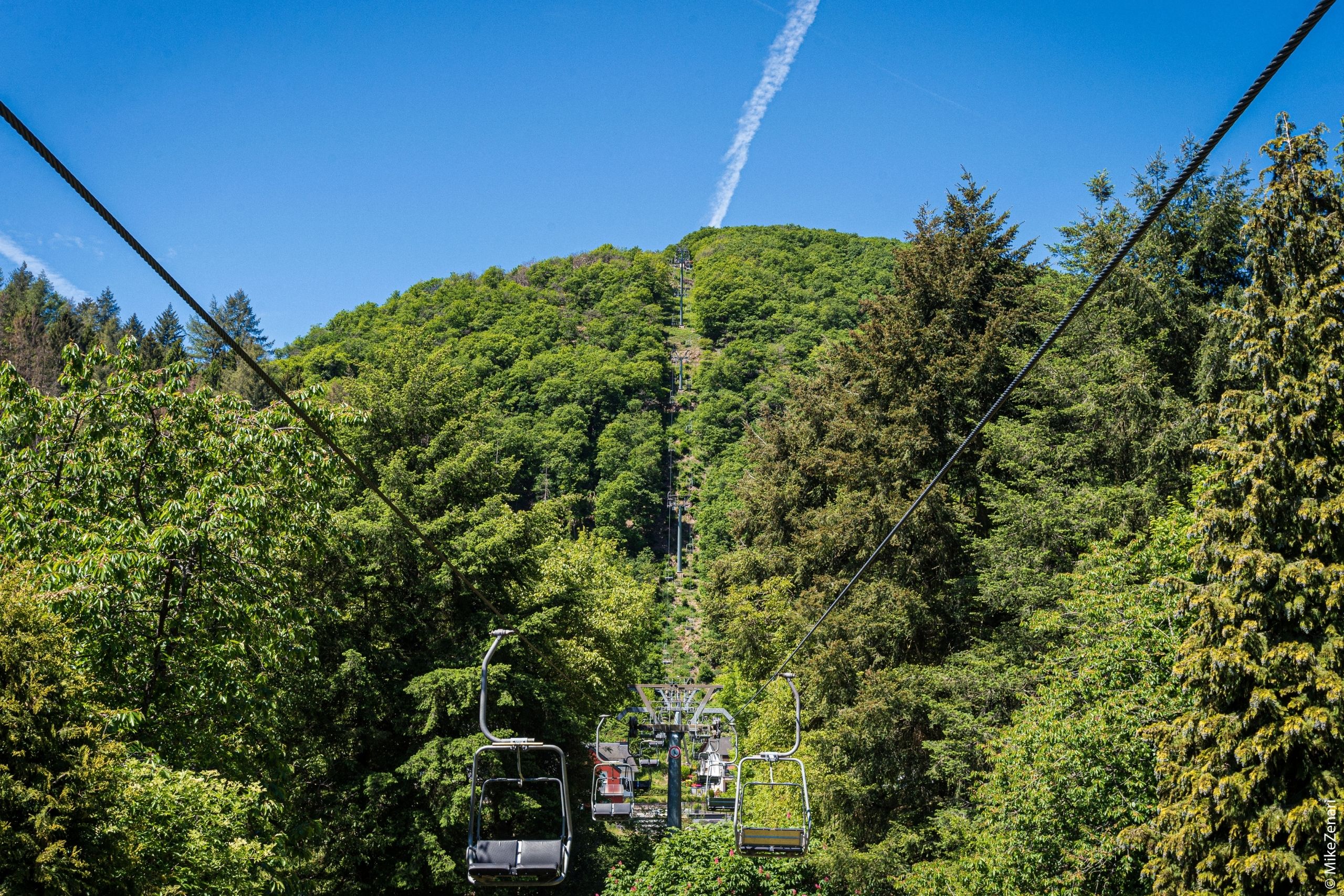 Combi-Ticket Vianden Express + Chairlift + Castle Visit
Are you planning a day trip to the medieval city of Vianden, but are lacking ideas? This exclusive bundle includes the three main attractions of the city, making sure you don't miss anything!
This is the ultimate combi-offer!
! New in 2021 !
The Vianden Express – small touristic train, will take you from the station in Vianden to the chairlift and continues to the medieval castle. Seize the opportunity and visit the town by touristic train and get off at one of our 3 stops.
First stop: the only chairlift in Luxembourg
The chairlift takes you from the 220m high valley to an altitude of 440m, from where you have a beautiful panoramic view of the city, the castle and the dam. This combi-ticket includes one uphill and one downhill ride with the chairlift (return ticket).
Second stop: Vianden Castle
Vianden Castle made it to the list of the 21 most beautiful castles in the world in 2019! Today, it is one of the most important historical monuments in Europe. Visit the castle on your own or book a guided tour by contacting the castle administration. Visitors spend on average 2 hours in the castle.
After the visit you can get on the next Vianden Express. The latter also stops at the chairlift on the way back, which means you can choose the order of your visits.
The Vianden Express runs daily & hourly from 10am to 6pm, with a break at 12pm.
Additional information:
For the castle visit: you can buy your audio guide for 2 € at the cash desk, available in English, German, French, Spanish, Italian, Dutch, Portuguese, Russian, Japanese and Chinese.
Visitors who wish to have a guided tour of the castle must contact the castle administration by mail.E-mail: caisse@castle-vianden.lu.
Dogs are only partially allowed. They are allowed in the courtyard and in the cafeteria.
Departure point Vianden Express: Vianden Station / Gare
Please bring your own mask (Covid19). During the visits a mask is mandatory.
Children younger than 12 years are only allowed to ride when accompanied by an adult.
Chairlift: closed in October in case of bad weather.
Pricing:
Adults: 22,00 €
Children (4-15 years): 10,00 €

Entry ticket for a visit of Vianden Castle
Trip with the Vianden Express
Return trip on the chairlift
More suggestions by sightseeing.lu
Discover more tours and activities like this
Plus de propositions de sightseeing.lu
Découvrez d'autres tours et activités comme celui-ci
How it works
You can book multiple tours at once by adding them to your shopping cart.
Comment ça marche
Vous pouvez réserver plusieurs circuits en même temps en les ajoutant à votre panier.