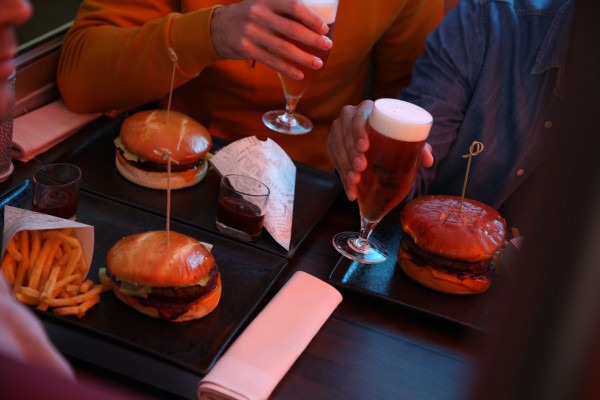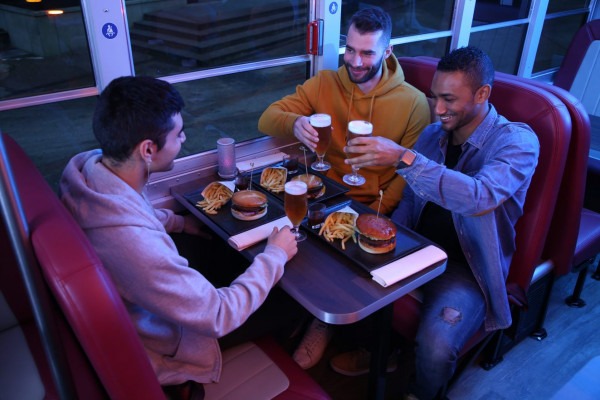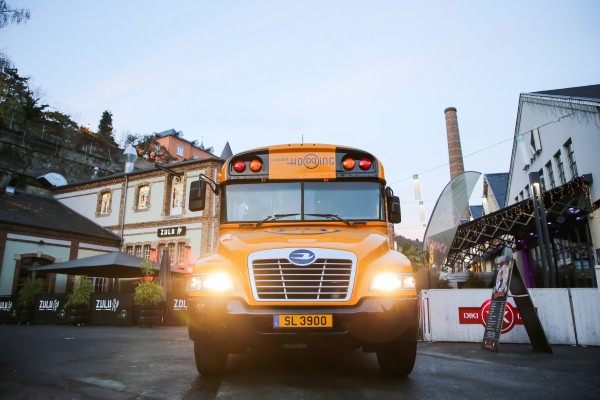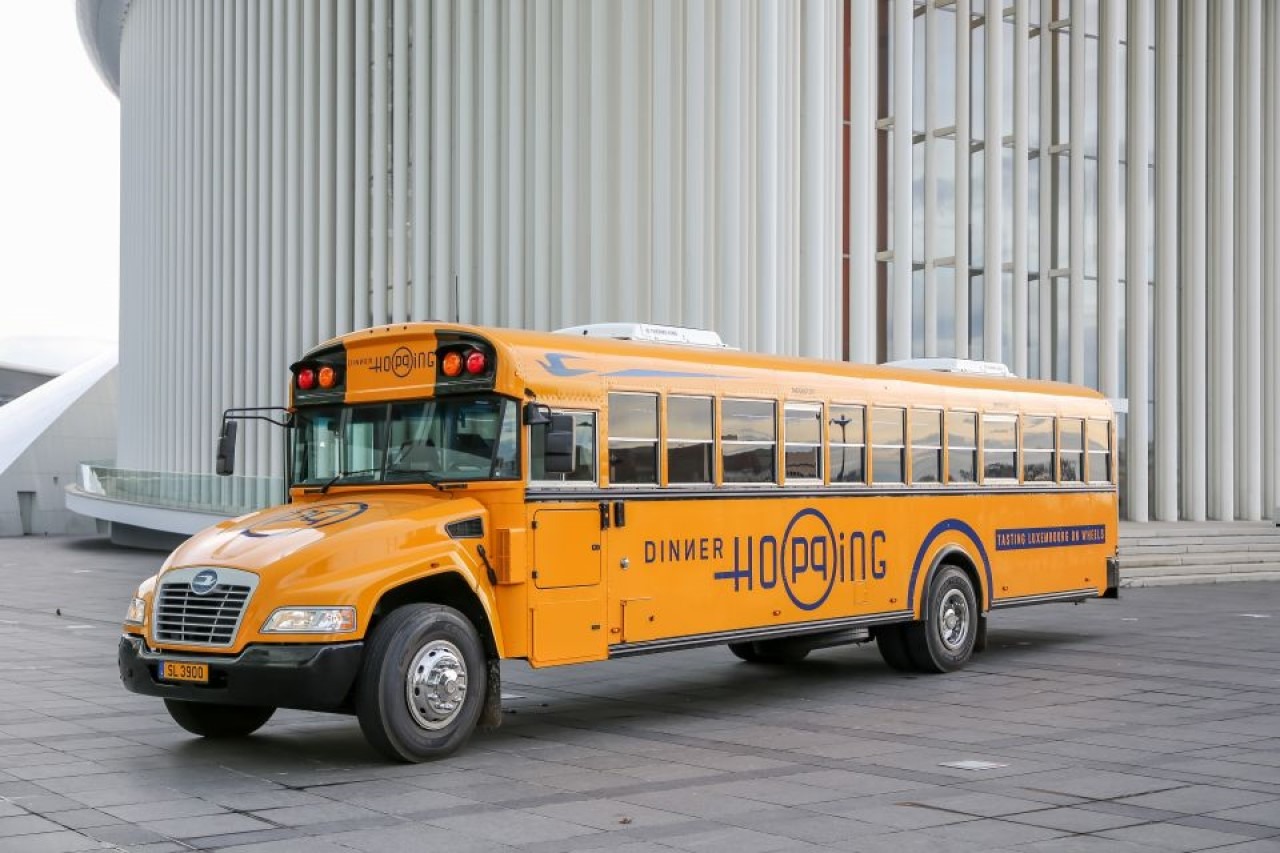 American Tour on the Dinner Hopping
In our unique American school bus that we transformed into a restaurant on wheels, you are going to meet other customers of every age, some in pairs, others in groups. The atmosphere becomes lively as soon as the bus's big hand brake is released: the departure is approaching!
The concept of Dinner Hopping is built on the idea of moving from one restaurant to the next, to enjoy a variety of meals while passing the most beautiful streets of Luxembourg. Your 3-course-menu will be served by the restaurant's own staff inside the bus. During our 20-30 minute break, you can leave the bus if you want, to get some fresh air or to use the restaurant's bathroom.
How about a juicy Black Angus Burger or some crunchy Fish & Chips? Our American Tour allows you to discover American cuisine by tasting a starter cooked by the restaurant "Spora Clubhaus", followed by a dish perfected by the restaurant "IKKI" and to finish off with a dessert created by "In Vivo". In addition, there is special entertainment on board to make sure you have a good time!
Read through our American menu:
STARTER
Chicken Wings
or
Mozarella Sticks
or
Beef Fajitas Tex-Mex
MAIN COURSE
Beef burger, cheddar, iceberg, bacon and homemade French fries
or
Vegan burger
Grilled vegetables, green salad, tomato salad and hash browns
or
Beef tartare
DESSERT
Brownie
or
Pancakes with maple sirup
Important information:
Departure at 7.15 pm at the bus parking P&R Bouillon in Luxembourg-City.
Please arrive +/- 10 minutes prior to departure.
Included:
4-hour journey in our retro American school bus
Service on board
American themed 3-course-menu
Live show
More suggestions by sightseeing.lu
Discover more tours and activities like this
Plus de propositions de sightseeing.lu
Découvrez d'autres tours et activités comme celui-ci
How it works
You can book multiple tours at once by adding them to your shopping cart.
Comment ça marche
Vous pouvez réserver plusieurs circuits en même temps en les ajoutant à votre panier.